Bvlgari
Watch Guide
Sotirio Bulgari; who descended from an ancient family of Greek silversmiths, was the company's founder who started out manufacturing precious silver objects. He moved to Italy and opened his first shop in Via Sistina, Rome in 1884. With his sons Costantino and Giorgio, he launched the store in Via Condotti in 1905 where it still remains today as Bulgari's flagship store.

His two sons gradually began to take over the management of the business, developing a keen interest in precious stones, jewellery and watches. A major turning point for the Bulgari watches took place just after the Second World War, when Costantino and Giorgio decided to steer away from the dominant disciplines of the French goldsmith school to create a bold and unique style inspired by Greco-Roman classicism, the Italian Renaissance and the 19th century Roman school of goldsmiths.
Bvlgari Bvlgari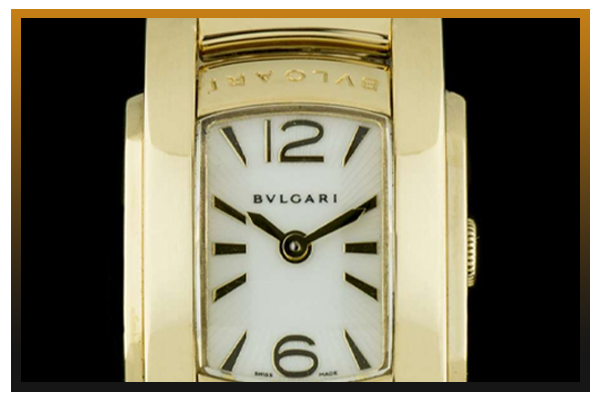 Assioma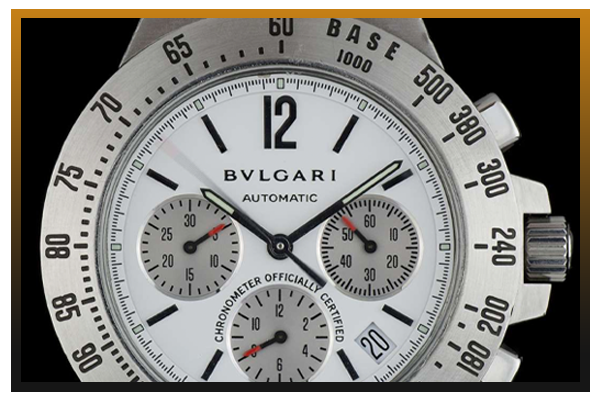 Diagono
bvlgari history
By the 1950's, Bulgari had gained huge success within the jet set and film world.
Bulgari began the first phase of its global expansion in the 1970's when they opened stores in New York, Geneva, Monte Carlo and Paris.
1977 saw the launch of the Bvlgari Bvlgari watch, which became a worldwide success and considered an all-time classic. In 1982, Bulgari Time Neuchâtel was established and became the sole company for the creation and production of all Bulgari watches.
By 1984 Giorgio's sons, Paolo and Nicola Bulgari became Chairman and Vice-Chairman of the Company, their nephew Francesco Trapani was appointed Chief Executive Officer. Bulgari continued to thrive during the 1980's and they started to diversify their product portfolio in the early 1990's.
In 1992, Bulgari launched their first fragrance 'Eau Parfumée au Thé Vert' which was later followed by ten other successful fragrances. They founded Bulgari Parfums in 1993 in Neuchâtel, Switzerland in order to manage the creation and production of their luxury perfumes.
Bulgari acquired the prestigious watchmaking brands Daniel Roth and Gérald Genta in 2000, as they began to pursue a more aggressive strategy into the integration of the luxury watch and jewellery world. Bulgari acquired a 50% stake of Crova; a historical high-end jewellery brand in 2002, later acquiring 100% of Crova in 2004.
In 2005, they purchased two Swiss watchmaking companies: Cadrans Design; a producer of high-end watch dials, and Prestige d'Or; a metal watchstrap specialist.
By 2007, Bulgari had entirely designed, produced and assembled a calibre for the first time in its history. This was an important year for Bulgari, they reopened a larger store on Fifth Avenue, New York. They also opened the biggest Bulgari store in the world at the 11-story Bulgari Ginza Tower in Tokyo, along with a new twin-store in the Omotesando area of the city. Bulgari acquired two additional Swiss companies; Finger, which specialized in the creation and production of watch cases for luxury complicated watches and Leschot, which specialized in the production of watchmaking machinery.
Bulgari celebrated their 125th anniversary in 2009 by launching a major fund-raising project for Save the Children's "Rewrite the Future" campaign in the defence of children's rights. In the same year, they launched the Sotirio Bulgari Tourbillon Quantième Perpétuel; the first watch with the movement and components entirely produced and assembled in-house. The BVL 465 Caliber combines an automatic see-through tourbillon and perpetual calendar with an innovative display that features double coaxial retrograde hands.