Buying A

New Rolex Watch

The undisputed world leader in luxury watches, Rolex is a name which has been synonymous with precision for over a century. With collections spanning the world of high art, sports and fashion, styles such as the Submariner, Datejust, Daytona, Day-Date, Deepsea, Explorer, Milgauss and the legendary GMT-Master have become icons in their own right. Rolex is world-famous for its performance and reliability.

Buying a Rolex may be the best investment you ever make; preserving that investment will ensure your watch lasts for generations. As with any complex machine, it is recommended that your watch is serviced every 3-5 years to make sure it continues to run as smoothly as the day it was purchased.

Browse the stylish range of Rolex watches from WatchCentre.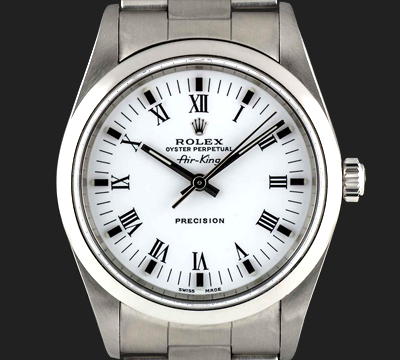 Air-king
Cellini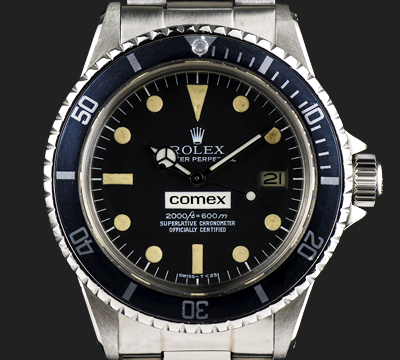 Comex
Day-Date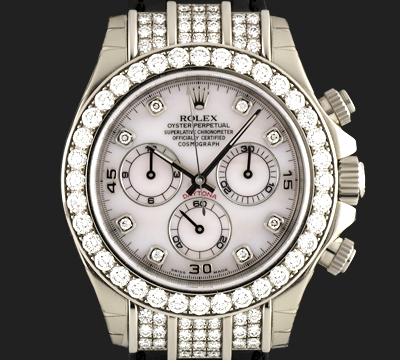 Daytona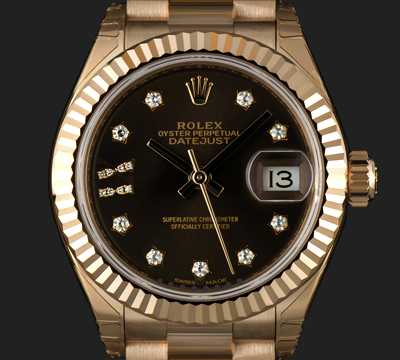 Datejust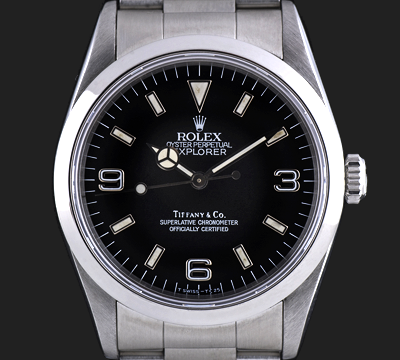 Explorer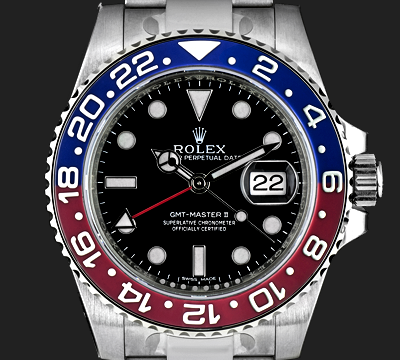 GMT-Master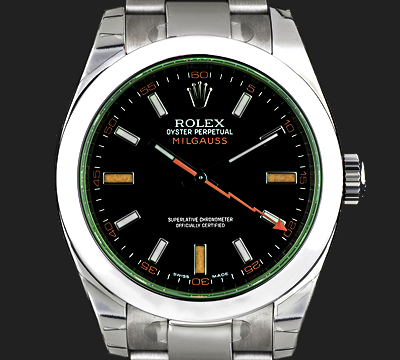 Milgauss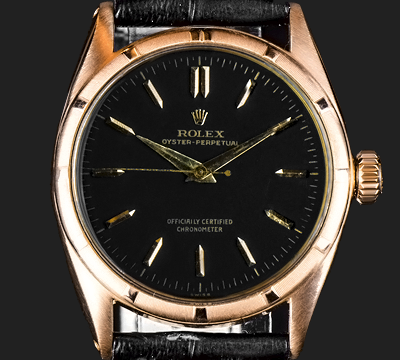 Oyster Prepetual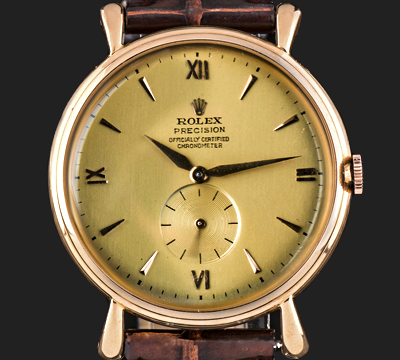 Precision
Yacht Master
Click Here to view our full collection of rolex watches.
‍Daytona: Named after the Daytona International Speedway in Florida, the Rolex Daytona is a racing chronograph designed for the gentlemen drivers of the day, and has since become one of the most popular and sought after watches in history. Rolex's Daytona is a perpetually in-demand timepiece due to its amazing combination of the forces of tradition and modernity.

‍Day Date: Due to the complexity of the watch, with its automatic movement, additional day and date discs and a screw down back it was a very large and thick watch which gave it presence on the wrist. Rolex has also increasingly expanded their "Crown Collection" to include all types of precious stones by now although they were available with diamonds on the bezel from their introduction. The watch has also been introduced with a domed sapphire mineral glass and can come on an oyster bracelet to bring it in line with many of their other models. The Day Date across the world has become synonymous with class and style. This watch remains one of the most prestigious additions a man can have to his wardrobe.

‍Explorer II: Exhibiting the timeless styling for which Rolex watches have come to be so well known, the Explorer II is an ideal timepiece for the rigors of everyday living. Introduced in the early 1970's as model 1655, it is in essence a GMT Master with a fixed bezel. It has the same calibre movement as the GMT(1575) and has a forth hand which rotates once every 24 hours.
‍Airking: A part of the Oyster Perpetual line, it is the least expensive wristwatch in the Rolex collection. The Air King is a very simplistic watch and particularly easy to fake, as Rolex models go. The "Air" line of watches remained in production until the early 1960s, but never really took off. In the end only the Air-King survived and was eventually fitted with an automatic movement.

Datejust: Admired for its classic design, the Datejust watch is an iconic symbol of timeless style. DateJust was the first watch not only to display the date automatically and have it verified by an official chronometer certificate but to move the numbers to the next day's date at precisely 12:00 AM. It was also the world's first fully waterproof men's watch with automatic winding and central seconds-hand.

‍Oyster perpetual: The Rolex Oyster Perpetual is a true mark of craftsmanship and excellence. The Rolex Oyster Perpetual watch is one of the most exquisite wrist-worn watch throughout its history for high-quality watches that offer precise movement. the Rolex Oyster was the first airtight, dustproof, and waterproof watch. This Rolex model, made history and set new standards. Even today, the Oyster Perpetual is very popular with both men and women.
Watchcentre Stores
As the watch business has evolved, Watches and Jewellery of Bond St has always stayed on top of current trends and prices. We are now recognized as offering some of the best prices and widest selection of unworn and pre-owned Rolex watches.

We offer an enormous range of unworn Rolex watches and we always have a large collection of prestigious timepieces in stock to view at any one time and our highly-trained staff will be more than happy to show you the range and help you with your enquiries

.We assure our customers attention to your every need in buying, selling, repairing or servicing your watch so that you may deal with us in confidence. Low prices on a fabulous selection of men's & women's watches, including designer, luxury and classic watches from famous brands.