The Most Expensive
Audemars Piguet Watches 2022

Founded in 1875, in the Swiss mountain town of Le Brassus, Audemars Piguet is one of the most historic luxury watch brands in the world. Renowned for its technically advanced and aesthetically perfect collections, the heritage of founders Jules Louis Audemars and Edward Auguste Piguet lives on in the 21st century.

Luxury watches are a symbol of good taste and opulence. Audemars Piguet is loved by celebrities and collectors alike. Buyers expect these beautiful luxury watches to be more expensive than the average everyday timepiece. They are horological masterpieces, as well as being finely crafted pieces of jewellery.

Read our in-depth guide to find out how much you can expect to pay for the most highly sought-after Audemars Piguet watches and which celebrities love the brand.


Most expensive Audemars Piguet
The most expensive Audemars Piguet model is the Royal Oak Complication in white gold, with a price tag of around £670,000. With an 18-carat white gold casing, 52 jewel movements and a transparent sapphire case back, its opulence shines through.

It boasts a perpetual calendar with day, week, month and even leap year indicators. The features include a minute repeater, split-seconds chronograph and a seconds indicator. The Royal Oak Complication watch is Audemars Piguet's most costly model on the market.

However, it's worth noting that serious collectors can purchase more expensive customised watches from the brand by having them designed to order.

Jules Grande Complication Watch
At £649,000, the Audemars Piguet Jules Grande Complication watch is a pioneer in the field of complications. It comes in several different variations, all of which have stunning aesthetic features. To be considered a Grande Complication, the watch must have a split-seconds chronograph, a minute repeater and a perpetual calendar.

The scratch-proof case, innovative styling and complex mechanism create the perfect wristwatch, not to mention one of the most expensive. Part of the Haute Joaillerie Jules Audemars collection, the watch pays tribute to the company's co-founder, Jules Louis Audemars.

Perhaps the most unusual model, the stunning Year of the Dragon design, in rose gold on a brown crocodile strap, has a unique gold-coloured dragon dial.


Titanium Limited Edition Grand Complication
This is one of Audemars Piguet's best-limited edition watches. In fact, at £620,000, the Royal Oak Offshore Titanium Grand Complication is one of the best-limited edition watches from any brand. You will never see a more unique Audemars Piguet watch.

Only three have been made, using the amazing calibre 2885 mechanism, with perpetual calendar, split-seconds chronograph and minute repeater. The watch requires 648 unique parts, all of which are hand-finished. Some have been sandblasted to give them a contemporary appearance.

The model features exceptional artwork behind a transparent sapphire dial and fitted back. The gold rotor is finished in anthracite to match the grey titanium case. The hammers of the repeater combine a fine mirror finish with beveling on both the interior and exterior angles. They are the watchmaker's signature touches.


Millenary Carbon One
The Audemars Piguet Millenary Carbon One Tourbillon Chronograph sells for around £330,000. This luxury wristwatch has an extra-large 46.5 mm oval case crafted from forged carbon fibre. It boasts a black ceramic bezel and black alligator leather strap with a folding clasp.

Produced in a limited edition of 120 pieces, it has an open-worked, off-centre dial with luminous accents on the hour markers and blackened gold primary hands. There are 60-second and 30-minute chronograph indicators.

The tourbillon has black PVD silver bridges and exposed twin barrels on a black carbon main plate. The transparent sapphire crystal case-back reveals a skeletonised hand-winding Calibre 2884 mechanism finished in matt black. It also has a 240-hour power reserve.


Royal Oak Offshore Carbon Tourbillon
The Royal Oak Offshore Carbon Tourbillon watch sells for £240,000. It features an unusual peripheral winding rotor, tourbillon and chronograph. It combines the sporty style of the Royal Oak Offshore with the ingenuity of movement specialists Renaud and Papi.

This oversize, chunky watch, with a carbon composite case, looks at first glance like a regular Offshore. However, the movement is extra-special. Featuring a calibre 2897 mechanism, the automatic chronograph with tourbillon is wound by the peripheral rotor.

While this movement is not new for Audemars Piguet, the winding mechanism is revealed on the dial for the first time.


Royal Oak Offshore Michael Schumacher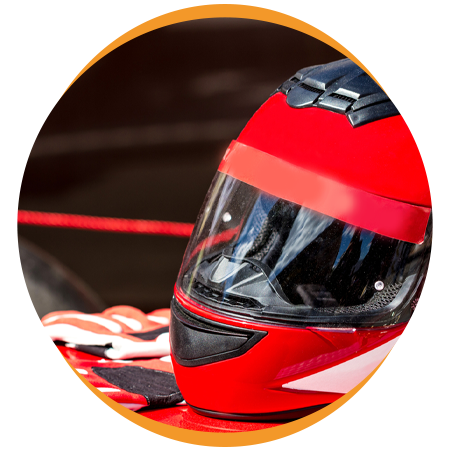 The Limited Edition Audemars Piguet Royal Oak Offshore Michael Schumacher model, in rose gold, costs around £80,000, making it one of the lowest-priced special edition watches from the brand. Audemars Piguet always shows its class in every design and the Michael Schumacher Offshore chronograph is no exception.

It has a 44 mm case and an automatic movement, with a durable grey rubber bracelet with a rose gold clasp for a sporty look. Created in honour of the former Formula One world champion motor racing champion, it has a 55-hour power reserve and 59 jewels. It has a ceramic bezel and a grey dial under sapphire crystal.


Audemars Piguet Celebrity Wearers
Wearing a handmade, costly, limited edition, Audemars Piguet watch can boost your morale, as its notable and distinct look stands out from the crowd.

Whilst the luxury watches are expensive, due to their long heritage and the amount of handwork that goes into creating them, their popularity among celebrities is also a factor that influences their value.


Celebrity DJ, songwriter and record producer Mark Ronson became the latest brand ambassador for Audemars Piguet in January 2022. His free-spirited and uncompromising approach to music is believed to fully embody the brand's identity and its combination of avant-garde and tradition.

The Royal Oak is one of the most popular watches among the rich and famous all over the world. Its classic octagonal design can be worn during the day or at night for an expensive high fashion look. Celebrity owners include actor Will Smith, singer-songwriter and producer John Legend and Canadian pop icon Justin Bieber.

The Royal Oak can be customised in many ways, as was apparent when actress Millie Bobby Brown chose a chic steel finish with an unusual white face. American tennis legend Serena Williams commissioned the brand to design a special version that wouldn't dig into her wrist when on the court.

Rapper Travis Scott has a customised Royal Oak with a frosted gold finish. He has a second, rarer model that is studded with rainbow-coloured sapphires.


Where to Buy Audemars Piguet Watches?
Another factor that can influence the price of a luxury watch is its scarcity. The value of the rarer Audemars Piguet models has increased over time as more people try to find them.

If you're searching for the perfect luxury watch, including special editions, we offer a fabulous selection of authentic Audemars Piguet watches.

As one of the UK's leading dealers in luxury watches, we aim to inspire your choice, whether you're looking for an investment piece or a gift for a loved one. Our watches are all guaranteed to be authentic and come with a one-year warranty for your peace of mind.