Most Popular Watches Of

2022
The watch industry has evolved exponentially since the first timepiece was created in the 16th century. Today, people wear watches to not only tell the time, but they are investment pieces and collectors items. Because of this, watch trends are constantly evolving, with movements becoming more accurate, reliable and long-lasting. 2022 has seen some beautiful pieces enter the market, but which watches have been the most popular? Below, take a look at some of the most popular timepieces in 2022 from the world's leading brands.


Which Watch Brands Have Been The Most Popular In 2022?
Here are some of the great contenders for the most popular watch of 2022.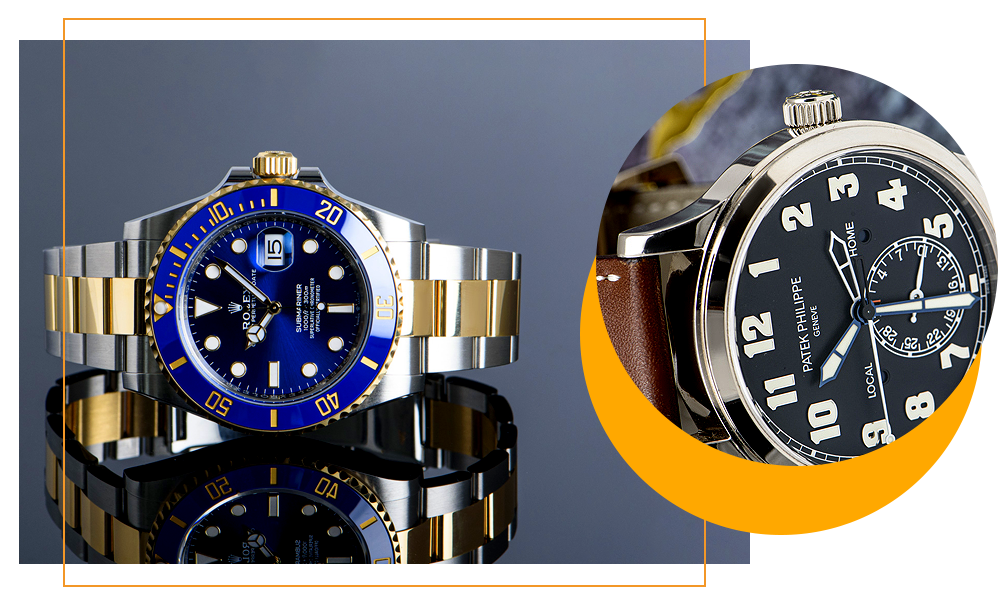 Rolex
Rolex is a Swiss watch manufacturer founded in 1908 by Hans Wilsdorf and his brother-in-law, Alfred Davis, in London. In 1950, the company opened the first Rolex manufacturing plant in Bienne, Switzerland.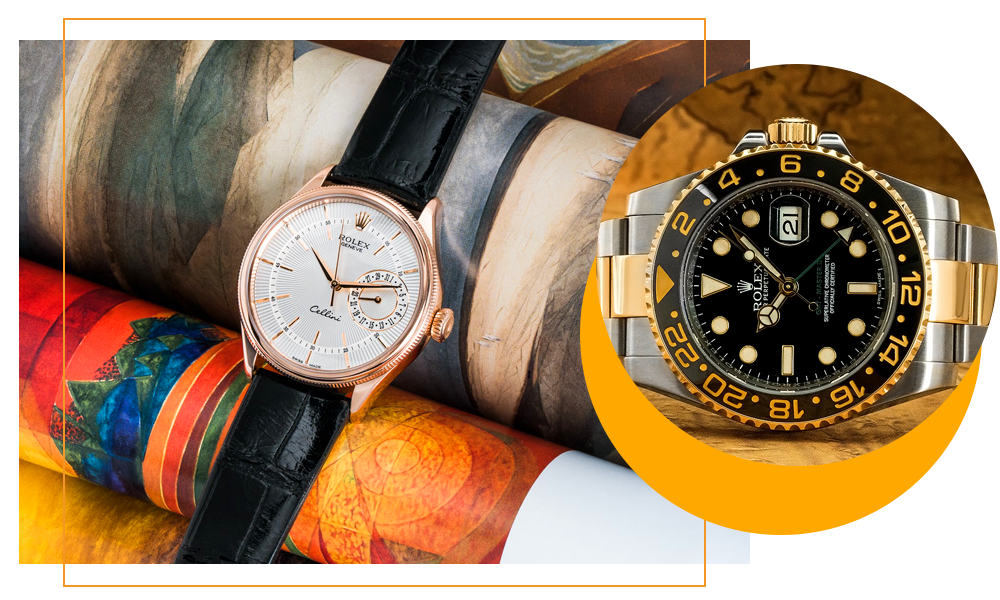 The company is known for its high-quality and expensive watches. However, they also offer more affordable lines to suit different customers' needs. One of their most popular models is the Submariner, a diving watch which was first introduced in 1954. An exclusive men's model with a gilt or silver hand set against a black dial, it has since become one of their bestselling models worldwide, even in 2022. The watch was created by English diving expert Jacques Cousteau, who asked for improvements on another diver's wristwatch so he could use it for his research work underwater – look how far it's come!

Explore Our Pre-owned Rolex Watches

Cartier
Cartier is easily one of the bestselling watch brands in 2022. The Swiss luxury fashion house, which was founded in Paris in 1847, is known for its unique style and craftsmanship.

Anyone seeking one of the brand's iconic products will be handing over anywhere from £3,000 to £300,000, with one of their more affordable watches being the Cartier Santos 100 XL. This classic accessory is a sturdy and stylish piece with a black-and-white scheme. It works well with any outfit, particularly those you will be wearing to dinner parties and office meetings.

However, the Cartier Tank watch has been a timeless classic since its debut in 1917 and has continued to be one of the highest in demand in 2022. It was designed by Louis Cartier, who was inspired by the tire tracks of tanks during World War I. The watch is known for its famous rectangular face and roman numerals, as well as its simplistic yet contemporary design. It has gained significant cultural popularity over the years, with Jackie Kennedy famously being gifted a Tank watch by her husband, JFK. There are various limited edition and vintage variations of the watch, making it a top choice from the brand's collection.

Explore Our Pre-owned Cartier Watches

Patek Philippe
Patek Philippe is a luxury watch company that was founded in 1839 by Antoni Patek and Adrien Philippe, who served as the brand's first chief designers. The company has long been known for its complicated watches—the "Grand Complications" series includes some of the most elaborate timepieces ever made, with functions like minute repeaters, which chime out the hours, quarters and minutes on request; chronographs, which let you measure specific periods of time; and perpetual calendars, which automatically adjust during months with fewer or more than 28 days.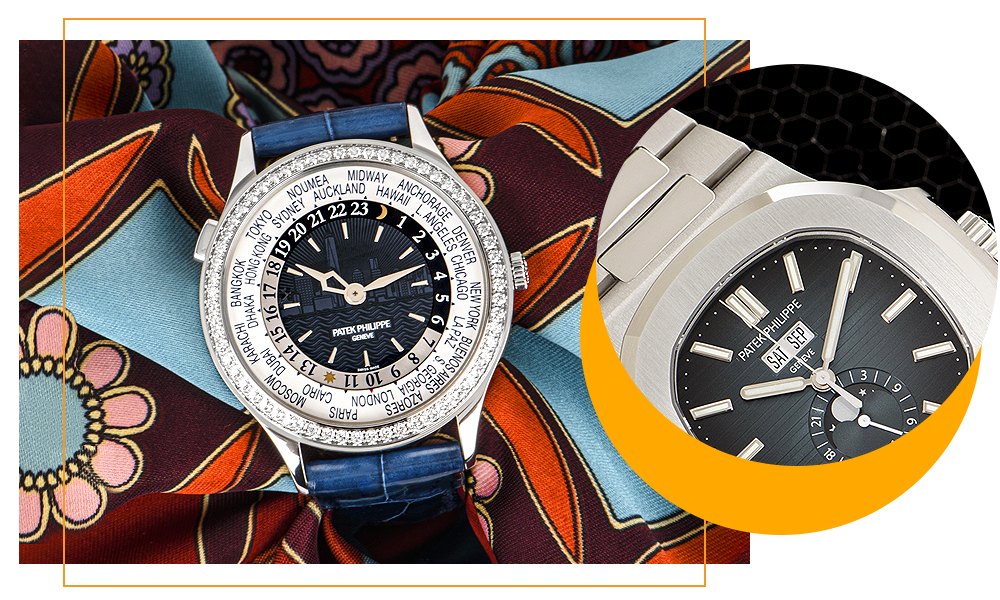 The most expensive Patek Philippe ever made was the Reference 5208P, which cost $1.6 million USD at retail price. Its movement could be programmed to chime every quarter hour on demand, and it also had a flyback chronograph function that allowed users to reset the stopwatch without having to manually reset all its functions each time they wanted to start timing something again—a useful feature if you were trying to keep track of multiple events at once.

One of their most famous models is the Patek Philippe Nautilus. At the end of 2021, Patek Philippe revealed that they would be discontinuing their Nautilus 5711 model, though other models in the Nautilus collection would remain. The Nautilus 5990, 5726, and 5712 are still in production and share the spotlight with other collections like the Calatrava dress watches and Aquanaut sports watches. In light of the brand's renewed focus on stainless steel, the Nautilus Ref. 5990/1A-001 has proved exceptionally popular in 2022.

Explore Our Pre-owned Patek Philippe Watches

Audemars Piguet
Audemars Piguet, founded in 1875 by Jules-Louis Audemars and Edward-Auguste Piguet, is best known for its stunning watches made from precious stone. Its chronographs have set numerous world records, with the most recent one being a minute repeater with a tourbillon movement, which took more than four years to create.

Mention Audemars Piguet though and any watch enthusiast will think of the Royal Oak. Unveiled in April 1972 at Basel World, this luxury steel watch with integrated bracelet has been a revolutionary design, with its octagonal bezel secured by visible screws, inspired by a traditional diver's helmet. Gérald Genta's creation was an immediate success and has been a symbol in the watch world ever since, making the Royal Oak one of the most iconic watches in history, and in 2022.

Explore Our Pre-owned Audemars Piguet Watches

Vacheron Constantin
Vacheron Constantin is a luxury Swiss watchmaker established in 1755. The company is currently owned by the Swatch Group, which owns Breguet, Baume & Mercier and other high-end watch brands. While they are not as well-known as some of their competitors, this company makes some of the most beautiful timepieces in the world. They are also one of the oldest watchmakers to still be operating today, as they were founded 167 years before companies like Rolex or Patek Philippe even came into existence.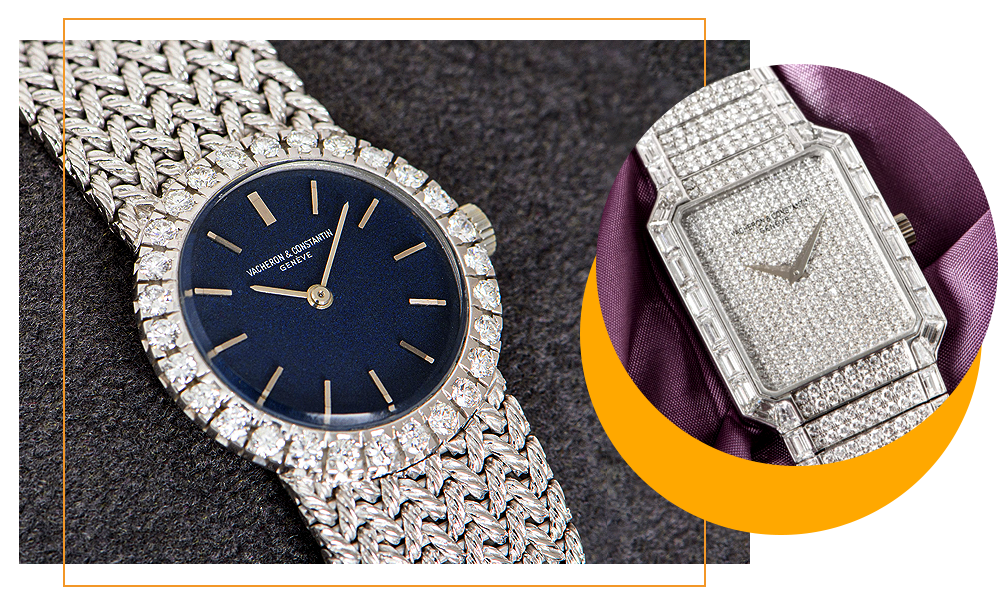 Some of their bestsellers from 2022 have included the Historique, a French-style watch and Les Essentielles L'Anglaise, which replicates the traditional watch style of old England.

Explore Our Pre-owned Vacheron Constantin Watches

Chopard
Chopard is a Swiss manufacturer of luxury watches and jewellery. It is best known for its La Strada collection, which has been worn by many celebrities including Angelina Jolie and Brad Pitt. The company also sponsors Formula One drivers and teams, as well as other sporting events, with their Miglia collection being a great example of that.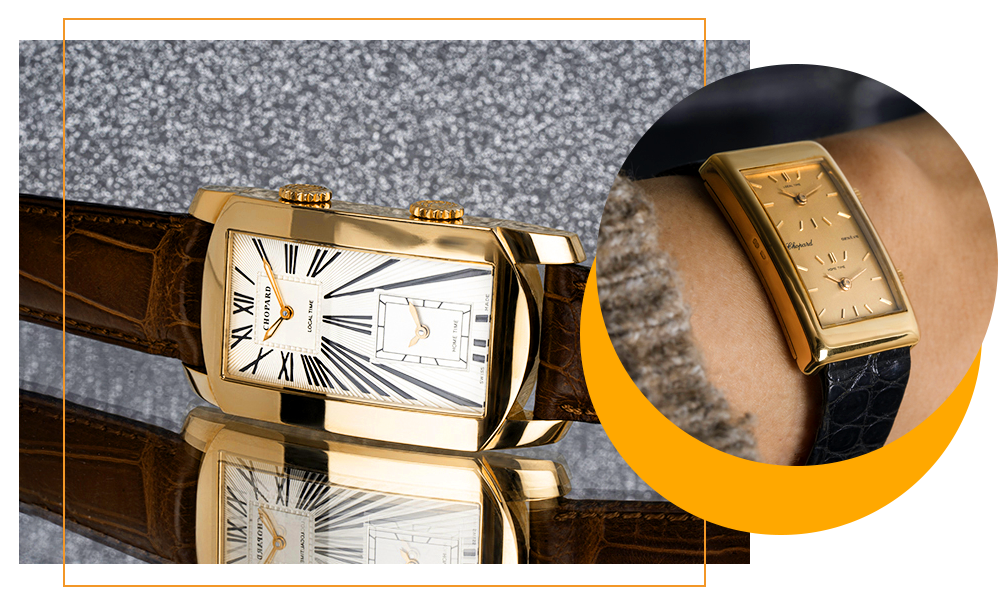 One of the most unique and popular Chopard watch collections is the L.U.C (named after the company's founder) to honour its history as a highly precise movement manufacturer. The watches created by L.U.C. boast some of the finest movements from Switzerland, crafted with meticulous hand finishing, skilled assembly, extensive testing, and casing. They have remained one of the most popular for many years, including 2022.

Explore Our Pre-owned Chopard Watches

Looking to get your hands on one of these masterpieces for yourself or a loved one? Then visit us at WatchCentre to browse our range today.