The Oldest Watch Brands
In The World
People have endeavoured to keep track of time since around 3100 BC, when the Ancient Egyptians first erected their mighty stone obelisks. These tall, thin monuments - built to honour the Egyptian sun god Re - were also "shadow clocks", telling the time through the position of their shadow on the ground.

Shadow clocks and sundials were the main methods of timekeeping until the early 14th century when the first mechanical clocks were invented by Italian astronomer, doctor and clock-maker Jacopo de' Dondi. They remained the standard timekeeping device until 1656 when the pendulum clock was invented.

With advances in technology accelerating rapidly, the craft of making accurate and luxurious timepieces began in Switzerland in the early 18th century.

Oldest watch brands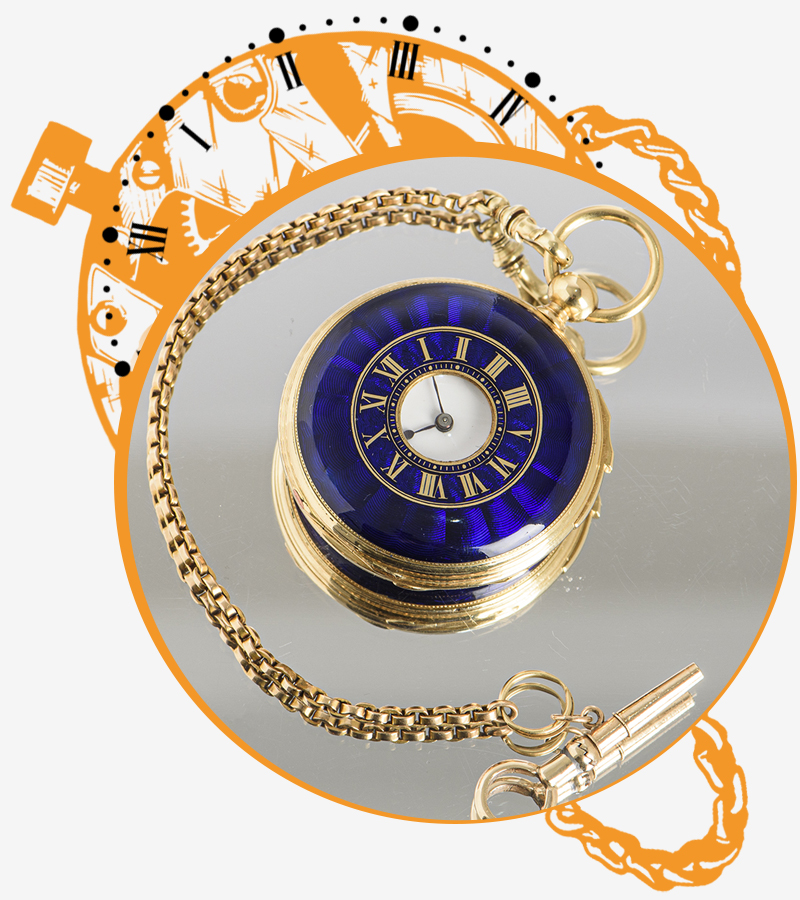 The watchmaking industry grew as the need arose to measure time as precisely as possible. A number of skilled craftsmen set up small businesses in their own workshops, becoming the early pioneers of today's luxury watchmaking industry.

Swiss craftsmen particularly excelled in this field and founded some of the oldest watch brands in the world. Several are still going strong today, with the oldest dating from 1735.

Today, Swiss watches are held in high esteem, thanks to their technical refinement and aesthetic appeal. It's hardly surprising the majority of the world's oldest watch brands were born in Switzerland.

Blancpain -

1735

The oldest watch brand is Blancpain, founded in 1735 by Jehan-Jacques Blancpain. Jehan-Jacques was born in 1693 in Villeret, Switzerland, where he made precision watch parts for other manufacturers from a workshop in his house.

Within 12 months, demand was so high that he had to take on several apprentices and move to larger business premises. He started making exclusive luxury pocket watches, employing local residents and extra staff from outside the area.

One famous early customer was King Louis XVI of France, who commissioned a luxury inscribed Blancpain pocket watch in the late 18th century.

The brand's most famous collection is the iconic Fifty Fathoms, widely recognised as the first modern diving watch when launched in 1953. The Blancpain Air Command, also released in the 1950s, was the most important pilots' chronograph of the era.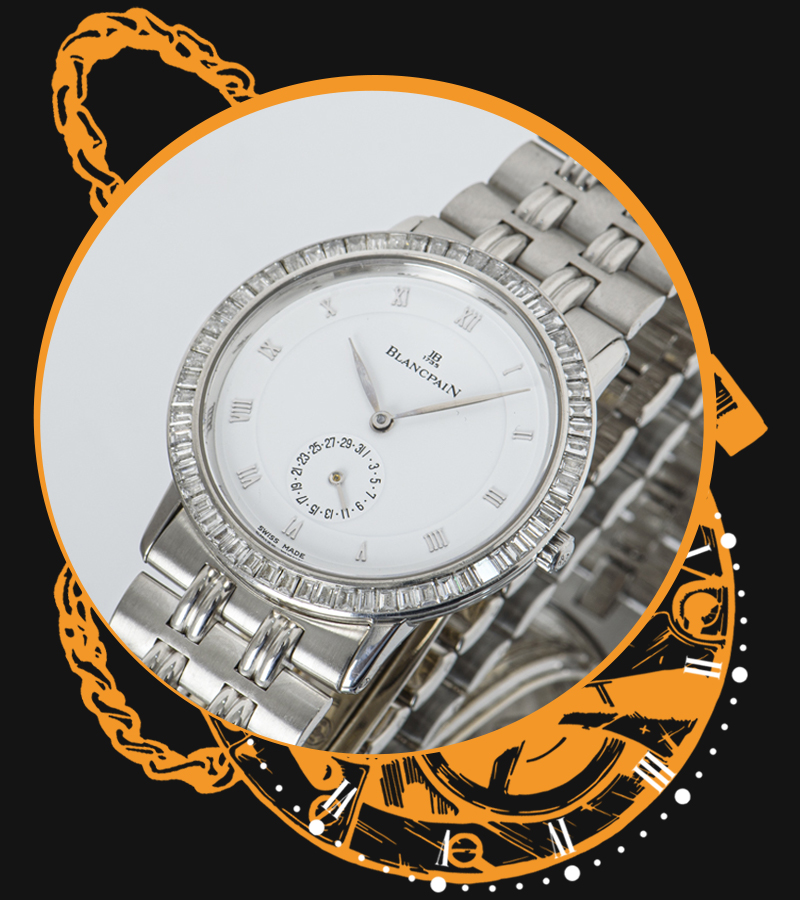 The most expensive Blancpain model is the ladies' £1 million Blancpain Specialities Tourbillon Diamonds model, boasting a 20-carat diamond.

Today, these fine handmade watches remain true to their 18th-century ethos, with the company declaring, "Blancpain only manufactures prestigious mechanical timepieces, using the most tried and tested artisanal methods."

Explore our pre-owned blancpain watches and read more about the history of Blancpain in our Blancpain Watch Guide.

Vacheron Constantin -

1755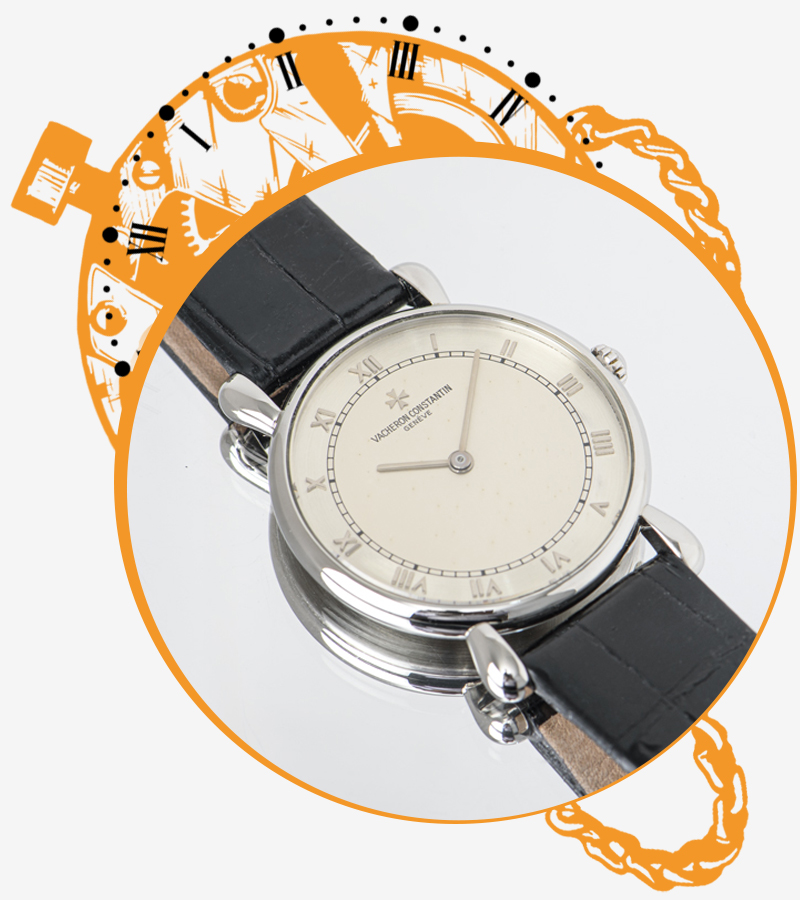 Vacheron Constantin was founded in Geneva in 1755 by 24-year-old Jean-Marc Vacheron. While many craftsmen specialised in making components for other master watchmakers, the Swiss horologist decided to complete the whole watch himself instead.

His ambition paid off and his Saint-Gervais workshop continued to prosper, despite the French Revolution and the Occupation of Geneva.

The innovations created by the brand included a new-style pocket watch with a "jumping hour" in 1824 and mechanical telescoping hands in 1839. This meant the hands brushed the perimeter of an oval watch face, no matter where they were on the dial.

In the 19th century, Jacques-Barthélémi Vacheron, the third generation of the family to run the watchmaking business, went into partnership with the wealthy businessman, Francois Constantin, a merchant's son from Geneva, who travelled the world marketing and selling the watches to a global clientele.
Vacheron Constantin has become famous for its ultra-slim wristwatches, including the iconic 1968 square-cased model with a calibre of only 2.45 mm.

In the 1970s, the brand designed the Kallista, a unique wristwatch containing 140 grams of gold and 130 carats of precious stones. It was listed in the Guinness Book of Records as the world's most expensive watch at $5 million.

Today, Vacheron Constantin watches remain highly complex, with a high level of hand-finishing creating an aesthetic masterpiece, described as "where precision meets perfection".

Explore our pre-owned Vacheron Constantin watches and read more about their rich history in our Vacheron Constantin Watch Guide.

Breguet -

1775

The 18th-century watchmaker Abraham-Louis Breguet is credited with inventing the tourbillon, the hairspring and the keyless winding system for pocket watches. Many of the innovations used in luxury watches today may never have been invented without his creative genius.

Born in Neuchâtel, Prussia, in 1747, he became a watchmaker's apprentice at 15. At age 28, he set up his own watchmaking business at Quai de l'Horloge in Paris in 1775. He launched the first self-winding watch, known as "Perpétuelle", in 1780.

His inventions included the "gong-spring" in 1783 for repeating watches. His achievements were recognised when he became a Master of the Guild of Watchmakers and Clockmakers in 1784.

He invented the ratchet key, known as the "Breguet key", in 1789, the anti-shock "pare-chute" device in 1790 and "Jump Seconds" watches in 1791. He patented the famous "tourbillon regulator" in 1801 and released it in 1805.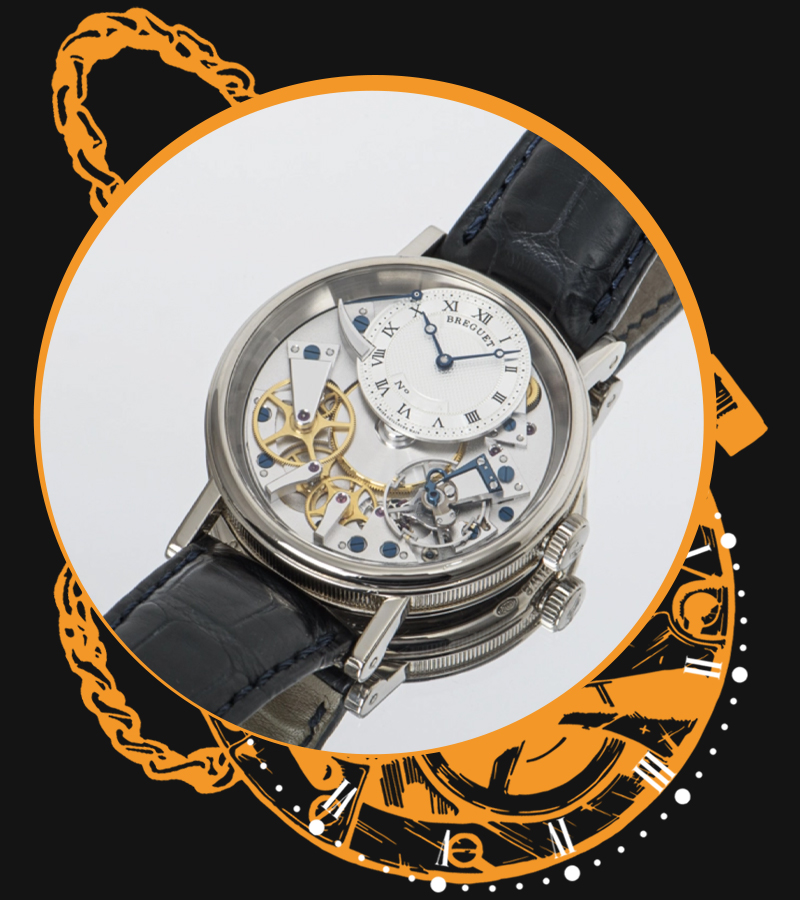 In 1818, Breguet released his first watch with two movements, followed by the "observation chronometer" in 1820, the forerunner of today's modern chronograph.

Abraham-Louis Breguet's legacy has lived on through the technically advanced and luxurious Breguet watches still in production today, almost 250 years after he founded the brand.  Read more about Breguet's History in our guide.

Explore our Breguet watches.

Patek Philippe -

1839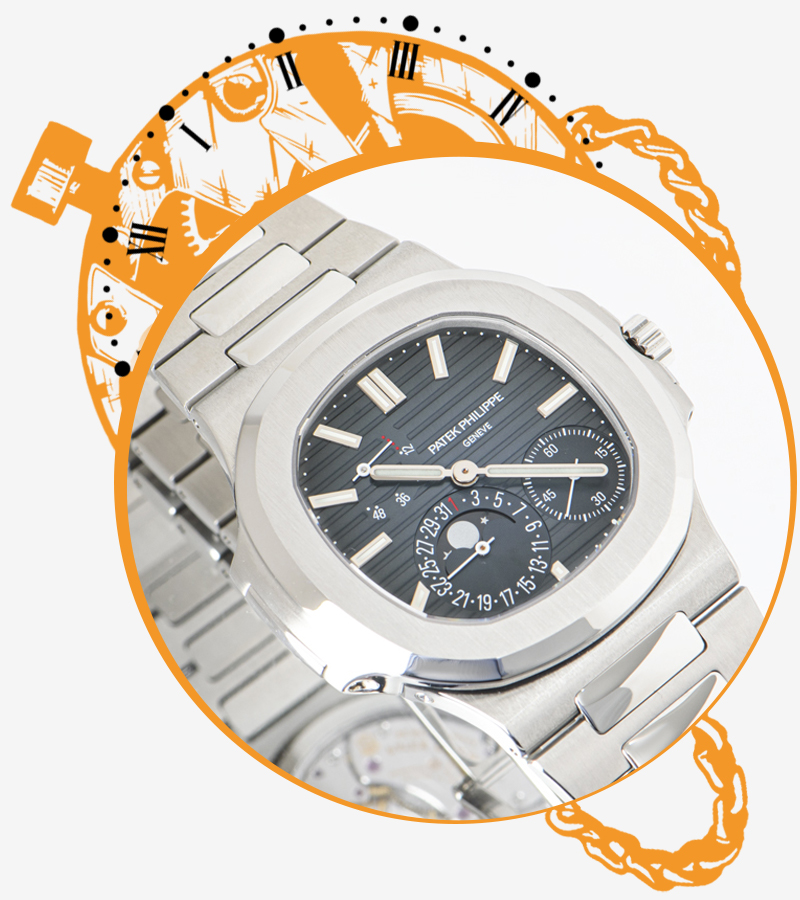 Patek Philippe was founded in 1839 in Geneva, Switzerland, by Polish immigrants Antoni Patek and Franciszek Czapek. They had both left the military to start a new life in Switzerland, where they met.

Their watchmaking company, Patek, Czapek & Co, employed other Polish immigrants. The whole workforce pooled their resources to fund the venture, initially making around 200 luxury watches a year.

After Czapek left to form his own company in 1845, Patek found a new business partner, horologist Adrien Philippe. The company was renamed Patek Philippe & Co. Famous for complex mechanisms, the company patented its perpetual calendar watch in 1889 and the split-seconds chronograph in 1902.

Their unique pocket watch created for American banker Henry Graves in 1933 had the most complex mechanism ever made. The 18 carat gold Supercomplication sold for a world record price of $24 million at auction at Sotheby's in 2014.
The Patek Philippe Sky Moon Tourbillon Ref 5002, launched in 2001, became the world's most expensive watch series, selling for just under £597,000.

Today's Patek Philippe watches are still at the forefront of new technology. Their many iconic models, such as the Aquanaut, Nautilus, Calatrava, Gondolo, Twenty-4, Golden Ellipse, Complicated and Grand Complications watches, ensure they have earned their lofty position.

Learn more about the History of Patek Philippe , or explore the Patek Philippe watches we have for sale.

Piaget -

1874

Piaget has a reputation for creating ultra-slim watches with exceptional precision. The brand was launched in La Côte-aux-Fées, Switzerland, in 1874 by Georges-Édouard Piaget, who set up his first workshop at 19. He lived by the ethos, "Always do better than necessary."

His skills led to the growth of the watchmaking dynasty, Maison Piaget, in the Neuchâtel region. Georges-Édouard's son, Timothée Piaget, took over the family business in 1911 and transformed the brand into a global empire.

Piaget's first ultra-thin, hand-wound watch with a mechanical movement, the Calibre 9P, boasting a thickness of only 2 mm, was launched in 1957. One of the most popular Piaget men's watches is the Emperador, first launched in 1957 and relaunched in 1999.

Finely set with diamonds, its ultra-thin complication movements and tourbillons have led to a price tag of around £1 million for some models.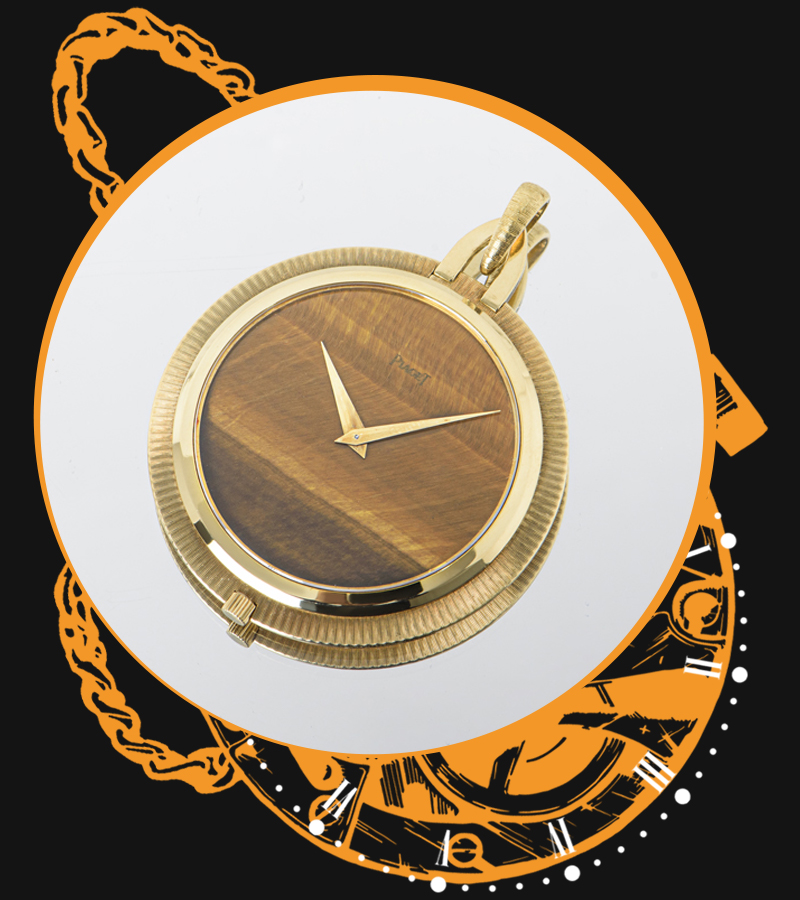 Piaget is a favourite among celebrity clientele today, with US actor and film producer Michael B Jordan purchasing a Piaget Altiplano 38 mm watch in rose gold and Spanish footballer Fernando Torres wearing a Piaget Flyback Chronograph Polo FortyFive.

Explore the full selection of Piaget watches we have for sale.

Audemars Piguet -

1875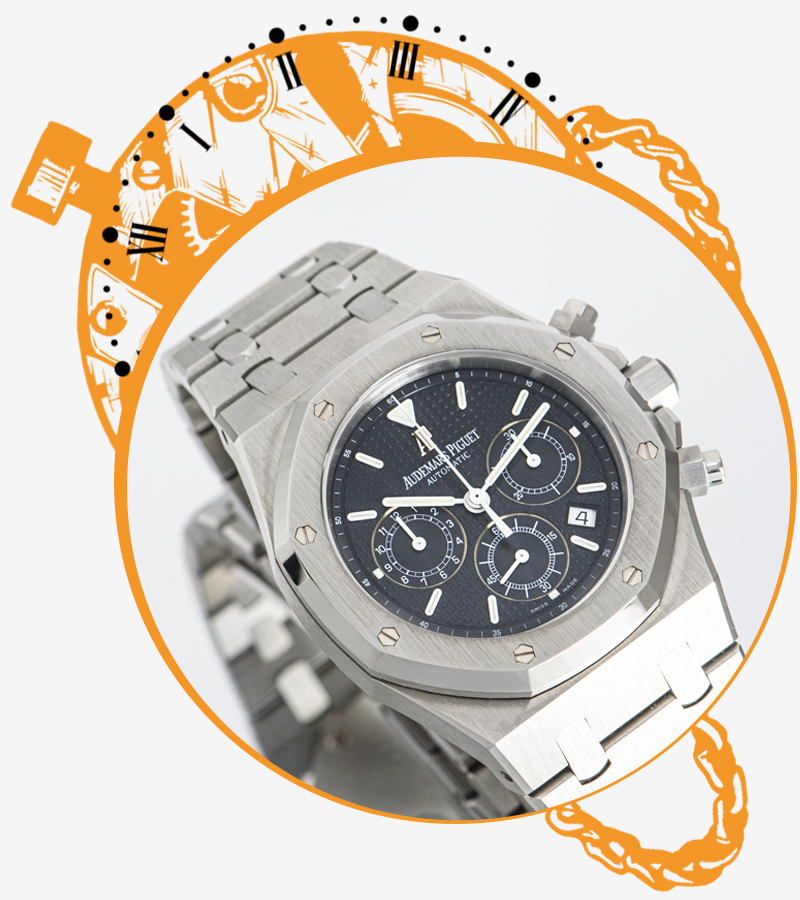 Audemars Piguet was launched in 1875 in Le Brassus, Switzerland, by local watchmakers Edward Auguste Piguet and Jules Louis Audemars. Piguet, aged 22, and Audemars, 24, were known for creating complex watch movements. The brand has always been known as an innovator, creating new techniques and complicated mechanisms.

The brand's most famous models over the years have included the Royal Oak, a 1970s sports watch loved by celebrities today. The Royal Oak Offshore, a daring oversized watch nicknamed "The Beast", was released in 1993 and has become a "must have" for collectors. The Royal Oak Quartz model in stainless steel is still available today.

The Audemars Piguet Classic Ultra Thin is also highly sought-after. The founders' horological genius, almost 150 years ago, laid the foundations for the brand's amazingly complex mechanisms today.

Explore our Audemars Piguet watches.

Bvlgari -

1884

Bvlgari was launched in 1884 by Greek silversmith Sotirios Voulgaris, who was born in the village of Kalarites in 1857. One of 11 children living in an impoverished region, he learned his trade from his grandfather, Constantine.

Voulgaris' story was a true rags-to-riches one. He travelled alone to Italy in 1880 to seek his fortune. After working hard as a jewellery-maker for four years, he had saved enough money to open his own small shop at 28 Via Condotti in Rome.

He called his business "S Bulgari", a different spelling of his surname commonly used at the time. The brand later became known as Bvlgari, based on the classical Latin alphabet, using a "V" is instead of "U".

Initially, he specialised in fine hand-crafted jewellery. One of his most famous pieces, a unique trumpet-shaped ring called the Trombino, became a top seller in Rome and Paris in the 1920s and 1930s. Its huge success enabled Bvlgari to expand, opening new stores across Italy.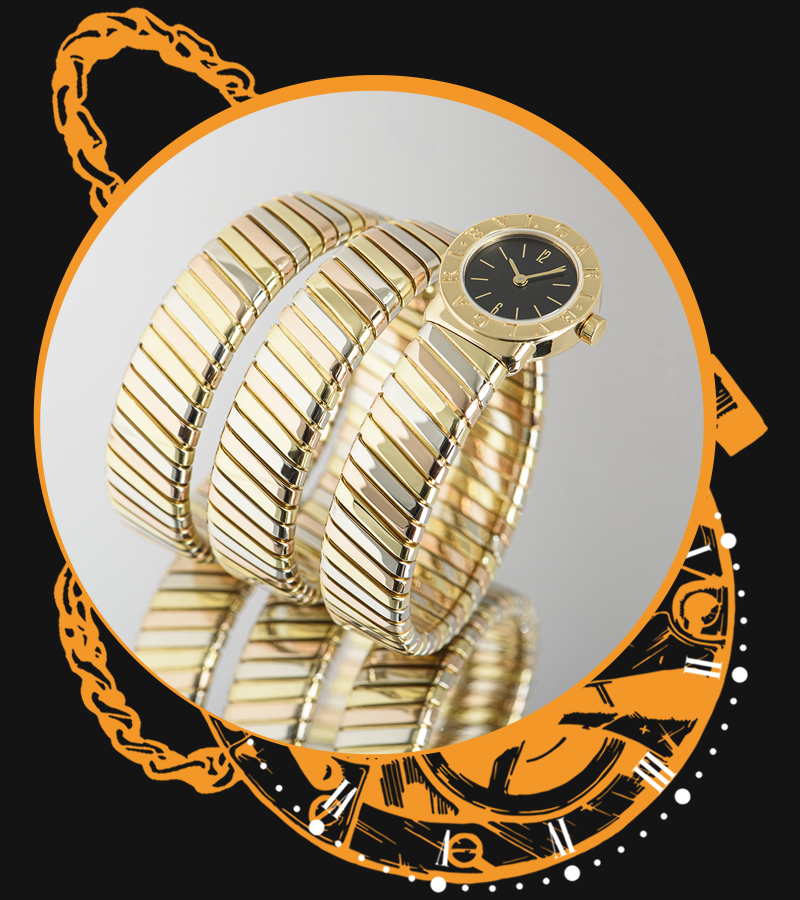 The first Bvlgari watch was created in the 1940s, the iconic Serpenti snake watch, featuring a flexible coiled-gold bracelet. Following Voulgaris' death in 1932, his two sons, Giorgio and Costantino, built his legacy into the global empire it is today.

The Bulgari family sold its controlling stake to the French luxury goods conglomerate LVMH for $5.2 billion in 2011. The founder's great-grandson, Italian businessman Nicola Bulgari, 81, has remained the company vice-chairman, with an estimated wealth of $2 billion.

Read more about the history of Bvlgari in our Bvlgari Watch Guide.

Rolex -

1905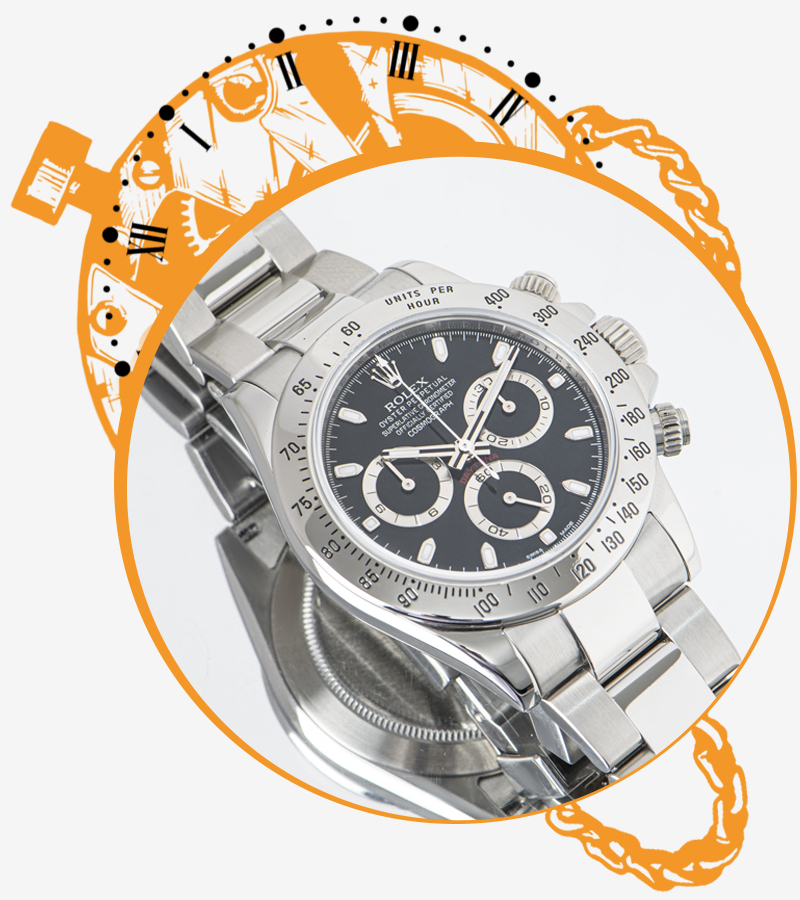 Rolex watches have been adorning the wrists of the rich and famous since 1905 when the company was founded in London by German watchmaker Hans Wilsdorf.

Rolex is world-renowned for its precision technology and aesthetically perfect luxury watches. It also remains on-trend with geological demands, with the Rolex Explorer ascending to the peak of Mount Everest and the Rolex Deepsea Special descending to the 36,000 ft depths of the Mariana Trench.

Rolex watches have been to space, with the GMT-Master working effortlessly through zero-gravity in 1971 when it was worn by American NASA astronaut John "Jack" Swigert on the Apollo 14 mission to the moon.

In 1927, British professional swimmer Mercedes Gleitze swam the English Channel wearing a Rolex Oyster, the world's first waterproof watch and the pioneer of today's modern diving watch.
In 1953, the legendary Sherpa guide, Tenzing Norgay, wore an Explorer for his first expedition to conquer Mount Everest. In 1963, the Cosmograph Daytona chronograph was created for racing drivers. In 1967, Rolex developed the Sea-Dweller for deep-sea diving explorations.

The brand has created a timepiece for every hostile environment and earned themselves a long history of brand ambassadors who have aligned themselves with this prestigious brand.

Today, the brand remains at the forefront of the luxury watch sector, producing beautiful, functional and reliable timepieces.

Explore our pre-owned Rolex watches.

Owning Your Own
Piece of History
As a leading pre-owned watch specialist, we buy and sell luxury watches that are guaranteed authentic. Invest in a vintage watch from our extensive collection for yourself, or as a cherished gift for a loved one.