History Of
Audemars Piguet

Audemars Piguet is the favourite brand of many famous athletes, celebrities and music stars. It's easy to see why, since it remains one of the last family-owned, independent, luxury jewellery and watch manufacturers in Switzerland.

Le Brassus, the birthplace of Audemars Piguet, is a picturesque town in the Vallée de Joux, in Switzerland's Jura Mountains. Today, the brand's headquarters remain in the same location, near Geneva, providing the same inspirational setting more than 140 years on.

Read our fascinating history of Audemars Piguet and how the brand has continued to delight lovers of fine watches and jewellery over three different centuries.


The Origins of Audemars Piguet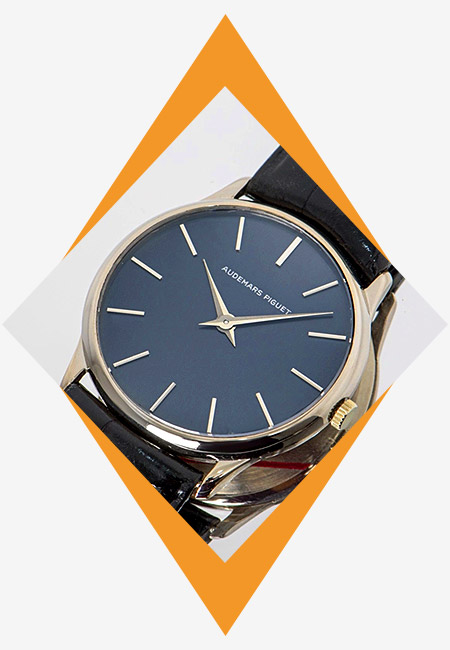 When the company was founded in 1875, the mountain town of Le Brassus was best known for farming. However, in the winter, the land was dormant, so the locals sought other means of earning income. In the 19th century, watchmaking was a popular profession in Switzerland.

Two local men, Jules Louis Audemars and Edward Auguste Piguet, developed their skills in this useful profession. Audemars, born in 1851 in Le Chenit, was trained by his father to make watches. He started his own business in the Vallée de Joux, creating watch movements for other manufacturers to use.

Piguet was born in 1853 in the same area and also trained as a watchmaker. He specialised in regulating complex watch movements. The two knew each other as youths, but lost touch until 1874, when Piguet was 21 and Audemars was 23. On meeting again, they became business partners and Audemars Piguet & Cie was founded in 1875. Piguet was in charge of managing the company and sales, while Audemars managed the technical aspects of the business and production.

Initially, the company was based in a small workshop on Audemars' father's farm. The original workshop had been in existence since 1868, before the business partners made it their official headquarters seven years later. The raw nature of the rugged landscape seemed to serve as an inspiration for the watchmakers. The tightly knit community of family artisans in the region led to the creation of some of the most complicated watch mechanisms ever produced. This was the foundation for the Audemars Piguet brand that is synonymous with luxury and precision today.

20th-century brand growth
In 1907, Audemars and Piguet built their first manufacturing centre, next to the farmhouse where they started out, to complement their original workshop. Today, this building still houses part of the brand's headquarters.

The number of craftspeople employed had grown from ten to 30 by the 1950s. With the birth of the famous Royal Oak watch collection in the 1970s, the workforce increased to 100 to cope with the rising demand.

The number of employees has continued to grow and numbers more than 2,000 today. Audemars Piguet has developed several new buildings and manufacturing sites around Le Brassus, Meyrin and Le Locle.

In 2008, Audemars Piguet opened its Manufacture des Forges in Le Brassus, housing hundreds of craftspeople, engineers and watchmakers to make the brand's extraordinary creations.

Despite growing into today's globally successful company, Audemars Piguet has retained its family roots. It is still owned by descendants of the founders and continues the production of small collections of exclusive luxury items, boasting fine craftsmanship.


How did Audemars Piguet become so popular?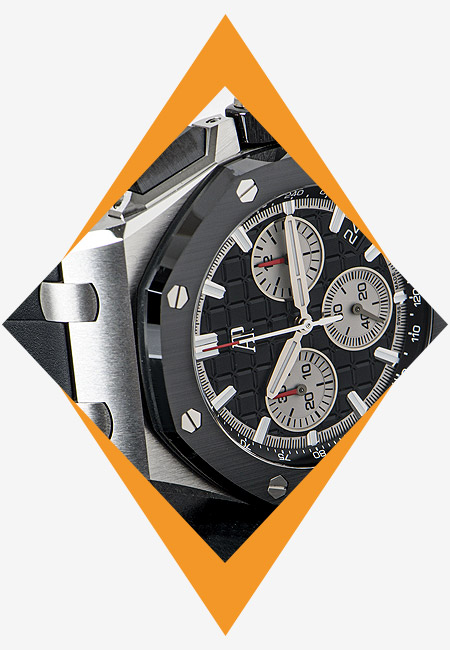 The revered brand has adorned the wrists of the rich and famous for many years. Its celebrity fans include six-times Wimbledon winner Serena Williams, Hollywood star Tom Cruise, Grammy Award-winning singer John Mayer and professional basketball player Lebron James.

American rapper, record executive and entrepreneur Jay-Z even wrote about his Audemars Piguet Royal Oak Concept Carbon GMT Tourbillon watch - valued at $309,800 - in one of his songs! He was reportedly the first singer to attempt to incorporate the brand's multi-syllable name into rap songs.

The prominent and influential hip-hop artist helped to turn Audemars Piguet into a culturally relevant force to be reckoned with. Other hip-hop artists, such as Rick Ross and Rich The Kid, began wearing the brand, ensuring it was forever immortalised in popular culture.

Of course, there's far more to Audemars Piguet than its celebrity following. At the heart of its success is the ongoing ambition to innovate and create new watch and jewellery collections, using unique, groundbreaking designs to satisfy even the most discerning clientele.

Audemars Piguet has always been an innovator, remaining not only on-trend, but ahead of the trend. The creative processes mix traditional designs with contemporary innovations to retain the brand's heritage while ensuring it remains ahead of its competitors.


Most famous Audemars Piguet pieces
One of Audemars Piguet's most iconic watches is the Royal Oak watch, first released in 1972. It is much, much more than a sports watch! Back in the 1970s, the manufacturer took a gamble by launching a steel watch that was more costly than other luxury brands' gold watches.

However, the unparalleled success of the Royal Oak proved their belief was well-founded. The Royal Oak became the first of a new category of luxury sports watches that were as aesthetically pleasing as they were technically advanced.

The iconic Audemars Piguet Royal Oak Offshore was launched in 1992 to celebrate the 20th anniversary of the original model. The new 42mm case created the first oversized luxury sports watch, known as "the beast" and loved by the rich and famous.

Another iconic collection is the Audemars Piguet Classic Ultra Thin, a watch with an exceptionally flat face with the ability to stand out from the crowd or disappear under any shirt sleeve when required. This subtle watch has fascinated collectors, thanks to its complex mechanism, boasting accuracy and precision, hidden in such a slim case.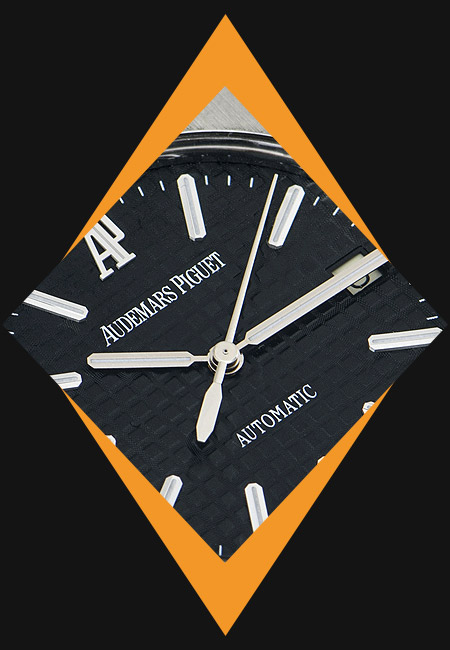 Audemars Piguet Jewellery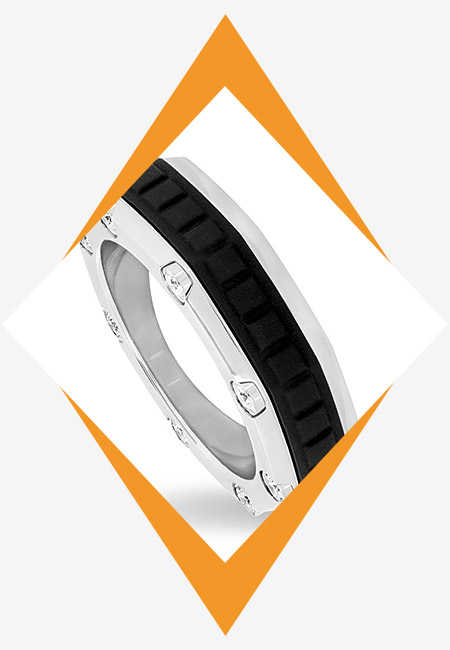 While the brand is largely known for its high-quality watches, based on the founders' horological genius, Audemars Piguet jewellery is equally sought after. Many of its watch collections have been designed to be beautiful pieces of jewellery, as much as luxury timepieces.

Some 40 years after the first ladies' Royal Oak was released, a new diamond-cut case was released in frosted gold in 2016. The unique case design was created in partnership with top Italian jeweller, Caroline Bucci. The finish was created with a special diamond-tipped tool on rose or white gold. Subsequently, a yellow gold version was released.

The fabulous Openworked Extra-Thin Royal Oak Tourbillon is part of Audemars Piguet's feminine line, bringing together the subtleties of Haute Joaillerie with the finest traditions in watch-making. The result is a bold piece of jewellery, featuring blue sapphires, white gold, pearl white and diamonds in a harmonious composition.

In 2019, the brand released its latest Code 11.59 collection, described as the biggest launch since the Royal Oak. The design process took more than five years to complete, with skeletonised lugs providing extra detail.


When you're looking to invest in an Audemars Piguet luxury watch, either for yourself or as a gift for a loved one, browse our selection here at Watch Centre of Bond Street.

Take inspiration from our authentic Audemars Piguet watches and take advantage of some of the best prices and selection available today.