Patek Philippe vs Rolex:
In-depth Comparison

If you're thinking of buying either a Patek Philippe or a Rolex watch, but can't decide which brand will best suit you, read our in-depth comparison. Both are among the top luxury watch brands in the world, so what are the differences between them that could steer you one way or the other?

Patek Philippe is the older company of the two, established in Geneva, Switzerland, in 1839. Known for creating highly detailed luxury watches, it remains a family-owned, independent watch manufacturer, maintaining its creative freedom in designing and hand-producing fine timepieces.

Founded in 1905 in London and produced in Switzerland, Rolex is the best-known of all the luxury watch brands. Renowned for its innovative technology, it has created highly accurate watches that have been worn everywhere from the 29,000 ft peak of Mount Everest to the 36,000 ft depths of the Mariana Trench in the Pacific Ocean.

Each brand has its own unique attributes and heritage, making choosing one over the other a difficult decision, even for the discerning luxury watch collector. Let's compare Patek Philippe watches with Rolex watches to find out exactly what each brand has to offer.

When were their first timepieces produced?
patek philippe
French horologist Adrien Philippe became Antoni Patek's business partner in 1845, after company co-founder Franciszek Czapek left to launch his own business.

Philippe had already won a medal at the 1844 French Industrial Exposition for inventing and patenting a means of winding and setting watches by a crown, rather than a key. This innovative mechanism was used in Patek Philippe's early wristwatches.

The brand also designed and created an exclusive wristwatch for Countess Koscowicz of Hungary in 1868, replacing her previous watch that was worn on a chain.

Complex mechanisms became the key to the Patek Philippe luxury watches. Innovations such as the perpetual calendar watch in 1889 and the split-seconds chronograph in 1902 sealed the brand's reputation as a manufacturer of fine wristwatches.
Rolex
Rolex received the hallmark Swiss Certificate of Precision in 1910. Four years later, the brand received the Class A Precision Certificate from Kew Observatory, an accolade previously awarded only to marine chronometers.

Rolex set out to create tool watches that were exceptionally accurate and practical, featuring superlative chronometers.The brand patented its groundbreaking self-winding Perpetual movement in 1931, a simple yet ingenious design that continues to power automatic watches today.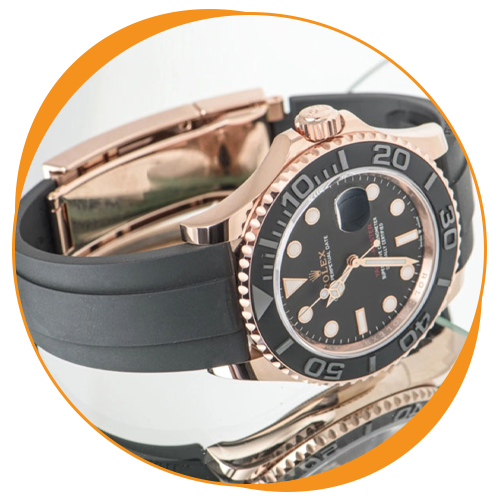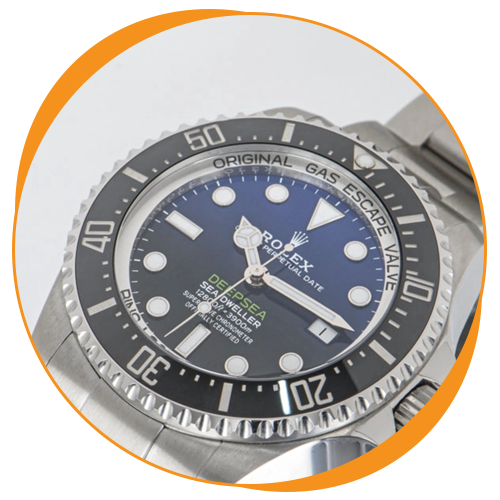 How prestigious is each brand?
patek philippe
People often ask, is Patek Philippe better than Rolex, or vice-versa? There are so many variables, it's impossible to answer the question definitively.

Many collectors describe Patek Philippe as the Rolls-Royce of Swiss watches. The brand's value was estimated to be around £1.5 billion by Interbrand in its study of Switzerland's top 50 watch makers.

Since 1839, the Patek Philippe empire of luxury watches has grown and developed terrific prestige. It is worn by royalty, celebrities, dignitaries, many of the Fortune 500 top CEOs, millionaires and billionaires all over the world.

Celebrity wearers of Patek Philippe include A-list actors Jason Statham and Brad Pitt, musician Ed Sheeran and chat show host Ellen DeGeneres. The reason the brand has such high prestige is largely thanks to its innovations and ingenuity at the top of the high end watch market.
Rolex
As the number one watch brand in the world in terms of consumer recognition, this is quite an achievement for Rolex, considering it's a relative newcomer to the luxury watch market. Its brand value has been estimated at £6.06 billion by Interbrand. Wearing a Rolex also turns a lot of heads and attracts compliments.

Rolex has also attracted many high profile customers, including Hollywood celebrities, musicians, politicians and sports stars. The people who appreciate Rolex watches tend to be those who enjoy wearing a tough and highly precise watch, while also enjoying the attention that comes with it.

Celebrity Rolex wearers include former US presidents Barack Obama and John F Kennedy, actor Paul Newman and British prime minister Winston Churchill.

How much is a Patek Philippe watch?
The cheapest Patek Philippe watch, at entry level, is around £10,000. The most expensive was a unique Patek Philippe Grandmaster Chime Ref 6300A-010, which sold for £23.8 million at auction in November 2019. It was created in 2014 to celebrate Patek Philippe's 175th anniversary.

The watch surpassed the previous title-holder of the most expensive watch ever sold, Paul Newman's Rolex Daytona, which fetched £13.5 million in 2017 at a Phillips' auction in New York. Patek Philippe watches hold their value well and often appreciate over time. The brand has one of the highest resale values among its competitors.

The most expensive models today include the Patek Philippe Nautilus 5711/1R 2020 model, which retails at around £203,995.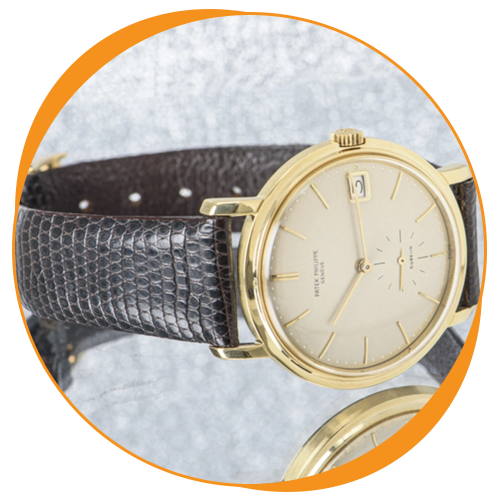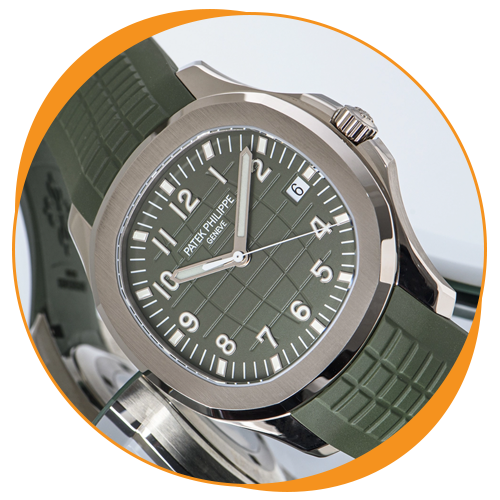 How much is a Rolex watch?
The cheapest Rolex watch on the market is the Rolex Oyster Perpetual, retailing at around £4,100. The most expensive was the aforementioned Rolex Daytona that once belonged to Paul Newman. While its celebrity owner helped increase the value, there's no doubt its value as a highly precise luxury timepiece was the basis for its great worth.

Rolex also has great resale value and holds its price without exception. The most affordable Rolex watches include the Rolex Oyster Perpetual Date, the Rolex Air-King and the Rolex Lady-Datejust. The most expensive watch in the current range is the Rolex GMT Master II Ice, with prices starting at around £372,800.

When it comes to resale value, like any other watch, both a Patek Philippe and a Rolex will sell for more if they are in good condition and have all their original documents and box.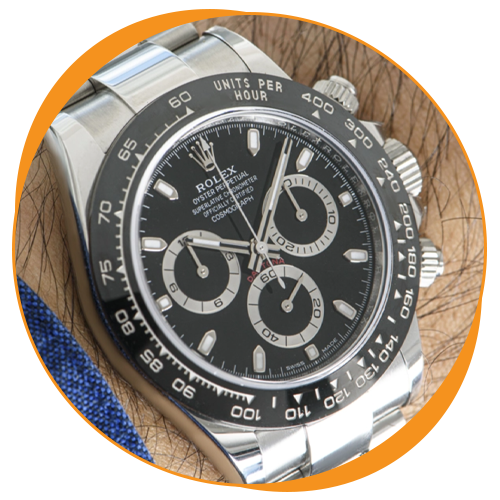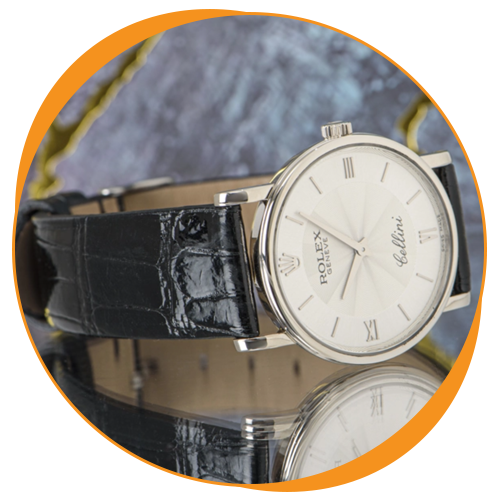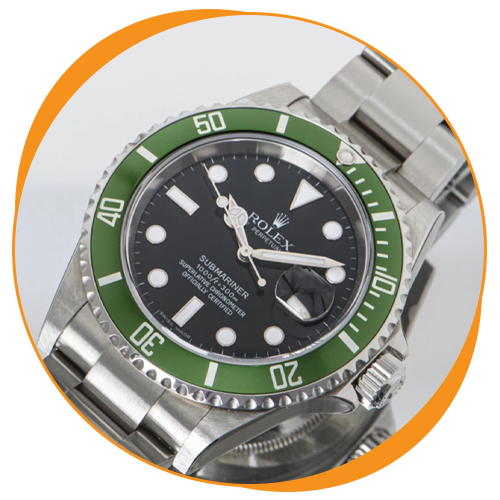 Brand Messages
patek philippe
The famous Patek Philippe advertising slogan is, "You never actually own a Patek Philippe. You merely look after it for the next generation."

The brand's ad campaign emphasises the longevity of a Patek Philippe luxury watch, likening them to family heirlooms that retain and increase their value.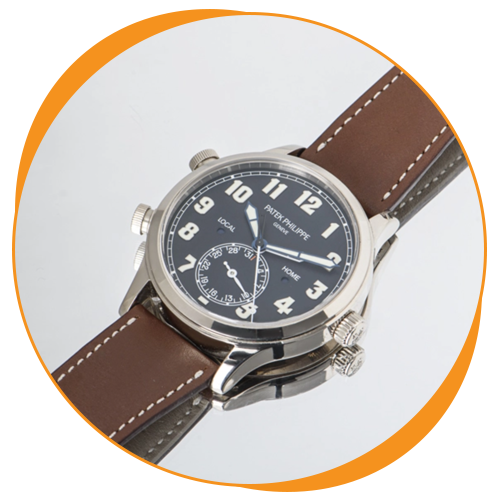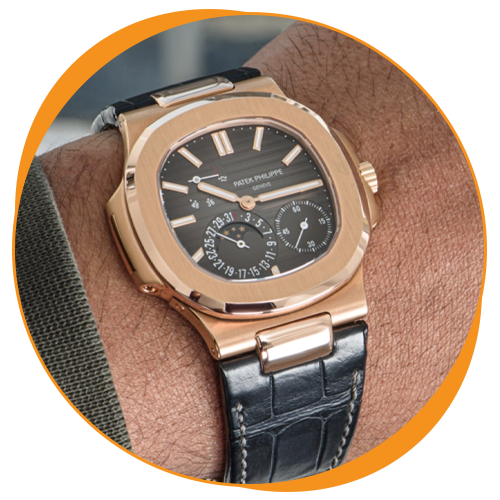 Rolex
Rolex has a different message with its advertising campaigns, based on the fact the brand was successfully worn at the highest point on earth and the lowest depths of the ocean.

This relates to 1953, when the Sherpa guide, Tenzing Norgay, wore his Rolex Explorer in the freezing storms and biting winds of his expedition to conquer Mount Everest. Then, in 1960, Swiss oceanographer Jacques Piccard wore his prototype Rolex Deepsea at a depth of 36,000 ft at the bottom of the Mariana Trench in the Pacific Ocean.

Rolex promotes the brand's spirit of adventure and emphasises it's a watch wearers can count on during even extreme expeditions.
Browse Patek Philippe and Rolex Watches
It would be hard to decide whether Patek Philippe or Rolex is the best brand, as there are so many different factors impacting their value. The best option is to browse the wide array of Patek Philippe and Rolex watches and decide by studying the individual models.

Here at WatchCentre, the UK's leading pre-owned watch specialist, buying a pre-owned or vintage watch is an investment for your future. We sell main series models, rare and limited editions at the most competitive prices and we're always happy to help answer any queries you have.

Check out our selection of luxury unworn, pre-owned and vintage watches for inspiration, to help decide which is the brand for you.