Are Rolex Watches
a Good Investment?

Rolex is one of the most renowned watch brands in the world and it's the brand of choice for many people considering an investment in a luxury timepiece. But do Rolex watches make good investments, and which models are most likely to grow in value?


how did rolex become so popular?
The History of Rolex dates back to 1905 when Hans Wilsford and Alfred Davis founded the company, and it was originally known simply as Wilsford and Davis. The pair imported watch movements from Swiss manufacturer Herman Aegler and placed them in high-quality cases sourced from the likes of Dennison. They sold the watches to jewellers with their initials, W&D, stamped on the case back. In 1908, the business decided to change its name in hopes of expanding the brand's reach and developing its reputation. The name 'Rolex' was settled on because it was short, completely unique, and could be pronounced easily in any language. At the same time, the business opened an office in La Chaux-de-Fonds, Switzerland.

By 1910 the Rolex brand had built a reputation for exceptional quality. The Official Watch Rating Centre in Bienne awarded the Swiss Certificate of Chronometric Precision to a Rolex watch, the first ever wristwatch to receive the accolade. Four years later in 1914, the Kew Observatory in England awarded a Rolex watch a class "A" certificate for precision. Until this point, the A rating had only been given to marine chronometers. From here on out, Rolex watches were renowned for being highly precise and reliable.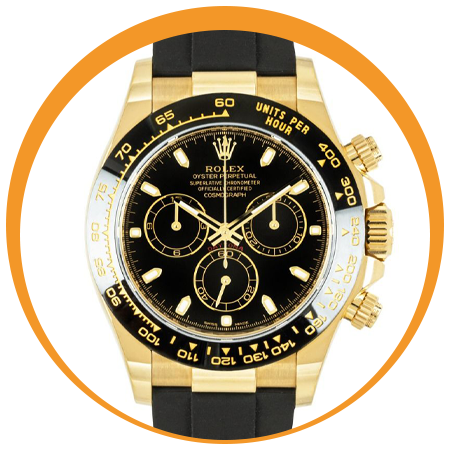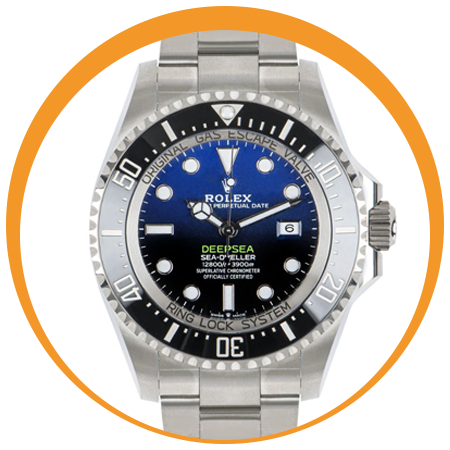 Hans Wilsdorf's next goal was to develop highly precise watches that could last their owner a lifetime and through a range of adventures. In 1919 he moved the brand to Geneva, Switzerland, where he could avoid costly wartime taxes on silver and gold and enjoy a closer relationship with his suppliers. He focused his efforts on developing a waterproof watch. By 1926, the first iteration of the renowned Rolex Oyster was released and this waterproof timepiece redefined quality in the wristwatch market. It was the Oyster that truly put Rolex on the map as a leading producer of high-quality, prestigious and reliable wristwatches, and proved to any lasting cynics that wristwatches could be just as dependable as pocket watches.

Since then, Rolex has continued to be an innovator in the wristwatch industry.
do rolex watches hold their value?
Models Matter
As with any luxury watch brand, some Rolexes hold their value better than others. Some of the best models to invest in include Daytona, Day-Date with the President bracelet, Milgauss and Submariner. These are some of the most popular watches in the world and they tend to hold and increase in value incredibly well. Rare models usually grow in value after a few years since the lack of abundance makes them incredibly in demand. Vintage Rolexes – those more than 20 years old – also tend to hold good value and can sell at unbelievable prices.

Consider Material
Although Rolex's made from precious metals and featuring precious gemstones tend to be more costly to buy brand new, they don't tend to increase in value as dramatically as steel varieties. This is because the understated steel models are more wearable, which makes them more popular. It is always demand that dictates the value of luxury pre-owned watches more than materials.

Condition
Keep in mind that condition comes into play when it comes to the value of a used Rolex. The better the condition of the watch, the more it is worth so be sure to take good care of any watch you invest in. Keep the original packaging, hold onto certificates of authenticity and if you ever have the watch serviced or cleaned, take it to a reputable jeweller.


best rolex models for investment
The Paul Newman Cosmograph Daytona
The Cosmograph Daytona, originally launched in 1963, wasn't a big seller upon its release but it has since become a vintage classic after renowned Hollywood actor Paul Newman sported the model for much of his life in the public eye. One of the latest models to join the Rolex range is the Sky-Dweller, an annual calendar timepiece with a second-time zone display that serves as the ideal watch for avid travellers.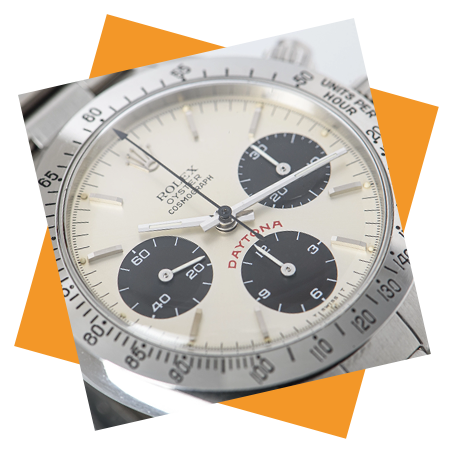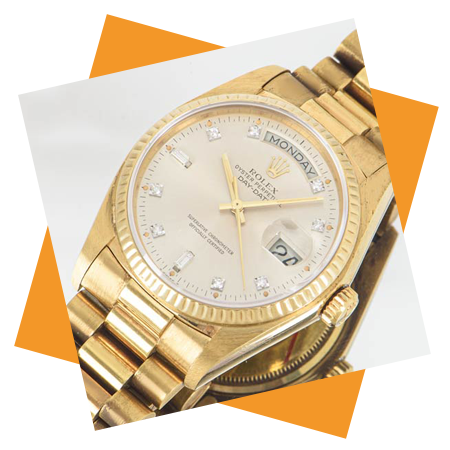 Day-Date with the President Bracelet
The Day-Date became known as the President's Watch because many American leaders, including Lyndon B. Johnson and JFK owned one. The Rolex Day-date has become a widely sought after wristwatch with the first one produced in 1956. This featured the President bracelet; the iconic semi circular link bracelet. Not all of the Day-Date models are fitted with the president bracelet type, but it is this type that is particularly well sought after.
Rolex Submariner
The Submariner, designed for divers, was first launched in 1953 and this was capable of being submerged to depths of 100 metres. Modern Submariners can now reach depths of 300 metres. There's some very rare and discontinued models of the Submariner that are particularly high in demand, such as the Hulk Submariner with its green bezel.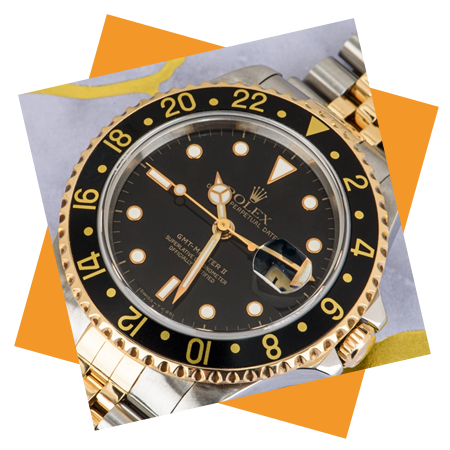 GMT-Master ll
As with the aforementioned Submariner, Rolex sports watches tend to reliably hold or increase in value, and the GMT-Master ll is another good example of this, which famously displays the time in two different time zones simultaneously.
how expensive are rolex watches?

quality Watches that last a lifetime
Rolex uses its own unique Oystersteel alloy which is resistant to corrosion and can be polished to an incredibly high sheen. In the past Rolex have used 9-carat gold in their watches. However, they now only use 18-carat gold for all gold watches, and the brand's formulas for yellow, white and Everose gold alloys are optimised to ensure high levels of shine and durability. 950 platinum is used to provide excellent strength and luminosity. Premium quality precious stones are used in embellished Rolex watches, and some models even incorporate metallic materials harvested from meteorites.

Rolex watches have always been designed with longevity in mind, and the materials used for every single component are carefully selected to optimise performance and give a beautiful aesthetic result. The watchmaker insists on selecting the best quality materials and this contributes to the way in which the watches maintain their worth and increase in value over the years.

If you are interested in purchasing your own luxury Rolex, you should start by visiting a jeweller or watch dealership. WatchCentre is the online store of Watches and Jewellery of Bond Street, a leading dealer of vintage, pre-owned and unworn watches in London. Browse the full range of Rolex watches on the WatchCentre website and find extensive pictures, specifications and details about each watch. You can then reserve your chosen watch online or arrange a private viewing to see the watch in person.