Choosing Between

New & Pre-Owned


Rolex Watches

As one of the world's chosen markers of success, Rolex has for a long time been a brand that is associated with luxury and finery. It's the chosen brand of politicians, footballers, and business owners alike. As the brand has risen to the top in popularity ever since the first Rolex watch was created in 1905, it is driven by status, quality, and its incredible ability to retain value. 
‍
With Rolex prices rising as the brand transcends from luxury to ultimate luxury, prospective buyers need to know how to choose between buying new and pre-owned. Here is a complete guide to buying your very own Rolex, as well as an insight into the true quality and value of the famous watch brand.
The High Demands of Purchasing a
New

Rolex

Walking into an authorised dealer and walking out with the perfect Rolex model you want on the same day can be quite rare.  As almost every model is now being subjected to waitlists, especially stainless steel sports rolex watches, trying to be matched with the Rolex of your dreams is not an easy task. For those looking for especially collectable pieces such as the Rolex Daytona or the ceramic Submariner Pepsi, the situation is even more demanding, with waitlists that go as far as an eye-watering 20 years. 
‍
Due to the brands soaring popularity and short supply of watches that are released each year, some waitlists are extremely long or even closed.  With the huge demand for the luxury watches, this only means one thing for the counterfeit market, as the fake replicas are only getting better and better. One of the benefits of buying new, directly from an authorised Rolex dealer, is that you know you're getting the real thing.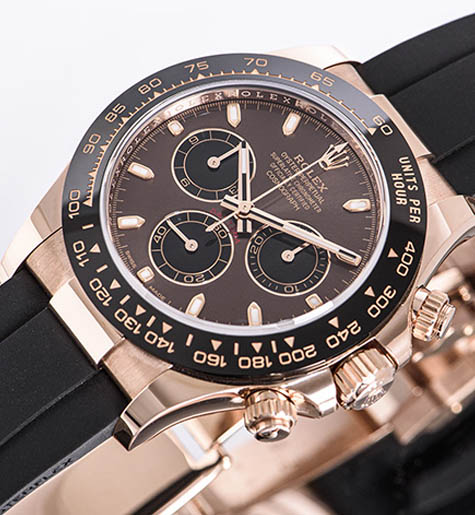 Benefits of Purchasing a
Pre-Owned

Rolex Watch

If you are not looking to wait in the demanding waitlists for your beloved Rolex watch, opting for a pre-owned Rolex watch is a great alternative to get the watch you want, when you want. With an outstanding benefit of not having to worry about waitlists, there's a lot more stock in the used market, meaning that the Rolex watch you want might be immediately available. While you may think a pre-owned watch is vintage or an older model, you will find that even new releases can be purchased secondhand too. 
‍
As Rolex watches make fantastic investment pieces, many people can even make a living from it. If you manage to land a highly collectable piece, such as older discontinued models, there's every chance that prices could go up. This was recently evidenced by the Rolex Submariner Hulk, which wasn't massively popular at release, but has since become highly coveted after being discontinued by the company in 2020.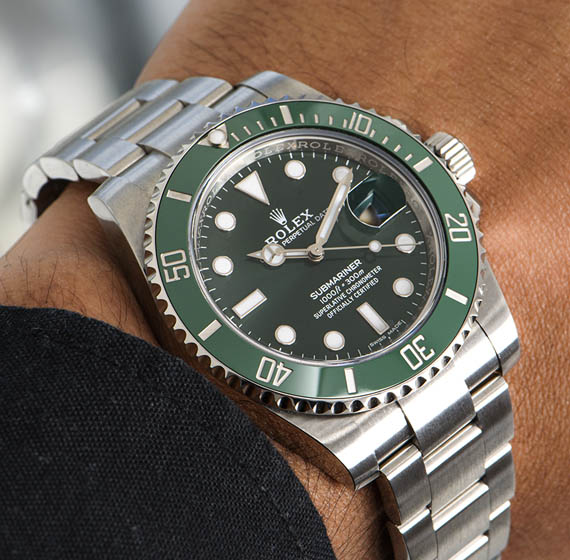 How Does Price Differ?
As already established, Rolex watches are famous for their robustness; they are the finest timepieces in the world and they're highly sought after. When it comes to the price, Rolex watches are also renowned for keeping their value. 
‍
Rolex watches on the second hand market can very often be more expensive than buying a new Rolex, especially vintage rolex, rare or very collectable pieces.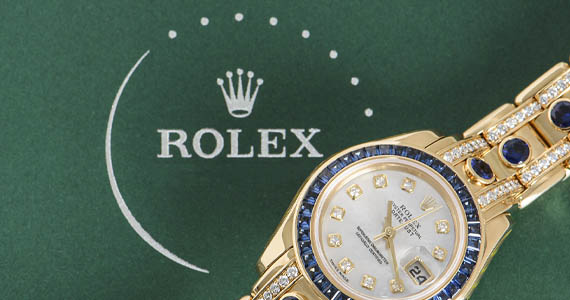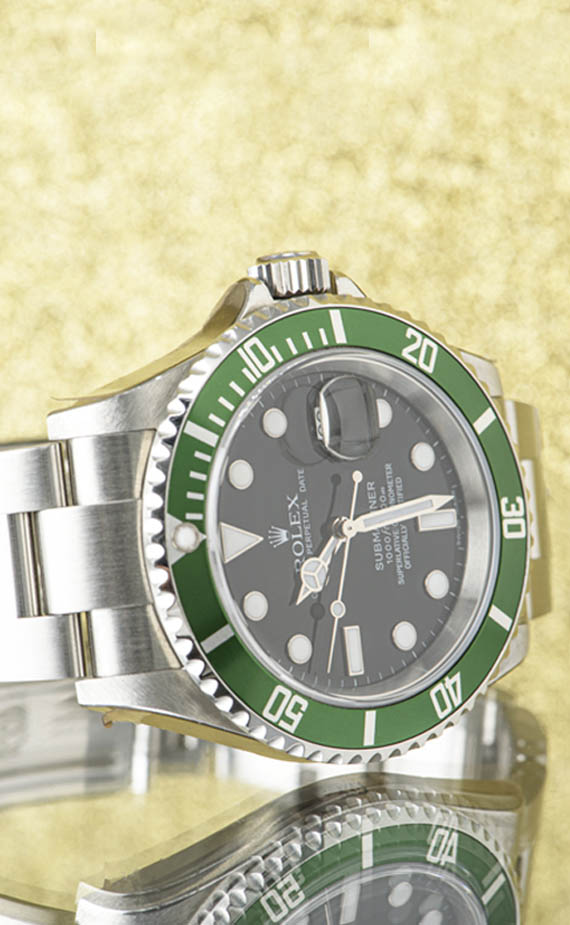 Why Are
Pre-Owned

More Expensive?

Vintage, rare and collectable rolex watches can be significantly more expensive than new watches because they are so highly sought after.
‍
Vintage rolex watches are usually more than 25 years old, which means there naturally isn't as many of them in circulation today. They often have features that are rare and high in demand.  Features such as a case with pointed crown guards, an exclamation point dial, meters first dial and so on.
‍
Rare rolex watches are models that may not have been on the market for very long, which again means there's not many circulating.  A good example of a rare rolex is the Rolex Kermit. This model was first introduced in 2003 to celebrate Rolex's 50th anniversary.  It is very notable for its green bezel and at first wasn't welcomed by some critics who saw this as a departure from the norm; a design which didn't uphold the sophisticated look and feel that had become synonymous with a luxury watchmaker like Rolex. In 2010 the Rolex Kermit was discontinued.  With a production timeline of less than 10 years this meant there were less produced than some of the more popular models.  Needless to say, the Rolex Kermit has now become one of those rare Rolex watches that has gained almost legendary status, often commanding huge sums of money for the earliest models.
‍
With the enduring quality of the Rolex, even if the watch is over 20 years old, you are ensured the same technology, precision and scalability of a watch made today.  What's more, you are buying a piece of history whose prices continue to rise year after year.  What you pay for a second hand Rolex today is likely to end up being worth a lot more in years to come, especially with demand continuing to rise.
What to Look for When Buying Your Own Rolex
Sometimes it can be hard to find the perfect Rolex watch for you. With so many models, from the Submariner to the Daytona, it can be useful to take a look at a Rolex watch comparison guide first to see which will suit you best. For the inexperienced buyers who don't know what to look out for, there is a risk of purchasing an overpriced or fake Rolex. It's best to do thorough research beforehand and purchase with a trustworthy and reputable watch specialist.
‍
There's extensive knowledge that needs to be mastered before you can comfortably purchase from private sellers, especially if you're buying the watch without papers. You should therefore look out for a form of guarantee, which should be provided to you unlike buying from a private seller on a second-hand site.
‍
As most reputable dealers have years of experience, they can always ensure that the watches on sale are in the appropriate condition and genuine articles.